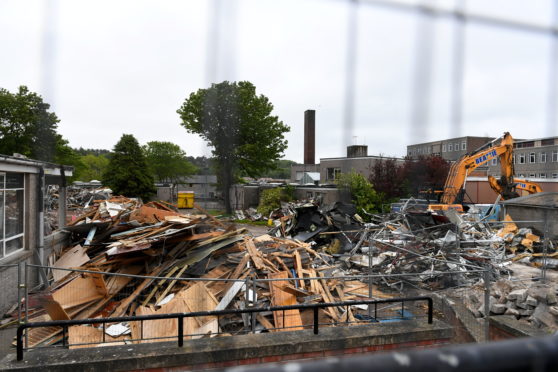 A health and safety watchdog has been "in dialogue" with city council bosses after asbestos was found during the demolition of an Aberdeen school.
In August, the bulldozing of the former Kincorth Academy stopped in its tracks amid safety concerns.
Contractors George Beattie and Son had torn down much of the building, which closed last summer, when the suspected asbestos was found.
Now a spokeswoman for the Health and Safety Executive (HSE) said the contractor was issued with an improvement notice.
She said: "HSE issued an improvement notice against the demolition contractor to ensure that the remaining low risk asbestos materials were managed appropriately.
"The contractor has confirmed that all asbestos products have been removed from this site."
In November, the local authority was told to improve procedures after it emerged there had been no emergency response for five days following the discovery of asbestos at Bridge of Don Academy in July.
Council halts demolition of old school in Aberdeen after gulls found nesting on roof
The HSE spokeswoman added: "We have been in dialogue with Aberdeen City Council about the management of asbestos arising from their work activities since the HSE investigation at Bridge of Don Academy in July 2018.
"We acknowledge that they have a prioritised action plan to make ongoing improvements to their asbestos management system. "
A council spokesman said: "When concerns were identified in relation to the contractor's approach to a single element of the Kincorth Academy project we instructed the contractor to cease work immediately.
"We would like to reassure the public that appropriate measures are in place to ensure the safe handling of asbestos as the project continues."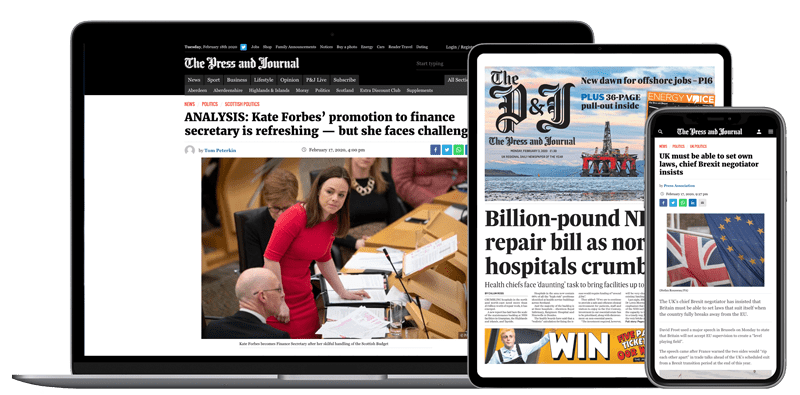 Help support quality local journalism … become a digital subscriber to The Press and Journal
For as little as £5.99 a month you can access all of our content, including Premium articles.
Subscribe