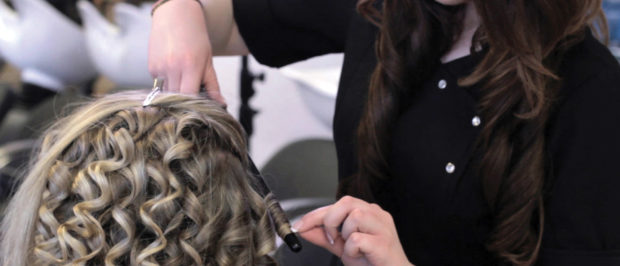 A former oil and gas worker who decided to open her own beauty salon took time out from her busy schedule to graduate from college.
As one of hundreds of graduates at the North East Scotland College (Nescol) graduation ceremony at the Hilton Doubletree Hotel in Aberdeen today, Harley Somerville from Portlethen received an HND in Events Management.
The 25-year-old has already begun the third year of an honours degree in Events Management at Robert Gordon University.
On top of this, she is also in the process of setting up her own business on Aberdeen's Holburn Street.
On leaving Portlethen Academy, Harley spent a few years working in the oil and gas industry.
She said: "After a while, I felt the need to do something more creative.
"A friend of mine was studying at Nescol and, knowing how much I enjoyed being part of the sports and social committee at work, suggested I might enjoy an event management course."
Alongside her studies, Harley earned money by working part-time in a beauty salon.
She add: "I'd been quite successful and decided that I would rather have my own salon and employ people than work for someone else.
"My salon will be open in the next few weeks, so things are a bit hectic at the moment while I get everything organised for that, and keep up with my uni course at the same time."
Despite being extremely busy, Harley wouldn't have it any other way.
She said: "I would thoroughly recommend studying at college to anyone who wants to work in the industry or progress to university.
"The hands-on experience of organising events we got at college is proving very useful because it is only through practical experience that you learn what works and what doesn't."
In the future, Harley is planning to use her events management knowledge alongside her salon business to offer a 'one stop shop' for people organising weddings and other such events.
She said: "I think that the two sides of the business will work together really well and appeal to people who want everything organised by a single company."