Tullos Primary pupils become VIPs as first visitors at new Cruyff Court
Primary schoolchildren from Tullos were the first to visit the new Cruyff Court Neale Cooper in Aberdeen yesterday.
Construction on the £300,000 community facility is due to finish early and pupils were given a taster session on the facilities.
They also had a classroom session with the Denis Law Legacy Trust's Streetsport team and the project architect.
The official opening of the site will take place in late November when the pristine amenity is opened to the public.
Aberdeen City Council co-leader, Douglas Lumsden, said: "I think it's going to be a great addition to the local community.
"It's great that there is a facility like this which the community can use that is free of charge, and they can just turn up and use it.
"It's also nice that it has been named after one of Aberdeen's greats. I think it is a fitting touch to his memory that the community will be able to see his name.
"Hopefully, it will inspire some of the younger kids to go and look him up and see what achievements he did for the city and for Scotland."
Fellow council co-leader, Jenny Laing, said: "The Cruyff Court concept is all about creating fun, safe and engaging spaces for young people and it is fantastic to see the pupils of Tullos getting a first taste of this wonderful facility on their doorstep."
Cruyff Court Neale Cooper is being built adjacent toTullos Primary and has been named in honour of the legendary Aberdeen player, who died last year.
Graham Thom, chairman of the Denis Law Legacy Trust, said: "Cruyff Court Neale Cooper and Cruyff Court Denis Law are named in honour of two men whose achievements go far beyond football and the facilities are also about more than sport.
"They are about giving young people a focal point and encouragement to develop in lots of different ways.
"We are so pleased with the progress there has been at Tullos in a short period of time and it was fitting that the pupils at Tullos were the first visitors.
"I am sure that they will all spend many hours on Cruyff Court Neale Cooper in the years to come."
There are more than 250 Cruyff Courts worldwide and the Denis Law Legacy Trust spearheaded the introduction of the concept to the north east.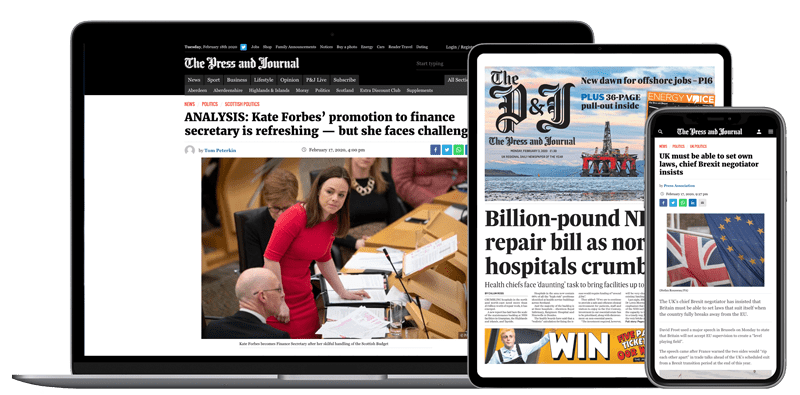 Help support quality local journalism … become a digital subscriber to The Press and Journal
For as little as £5.99 a month you can access all of our content, including Premium articles.
Subscribe