Construction began yesterday on Aberdeen's biggest council housing project in 50 years.
The £30 million project, which will take shape on Wellheads Road in Dyce, will eventually comprise 283 properties.
They are being built by contractor Ogilvie Construction on behalf of the city council, which has pledged to build 2,000 additional local authority homes over the next four years.
Demand for the city is such that there is currently demand for more than 6,000 new council homes within the city.
Aberdeen City Council Co-Leader Councillor Jenny Laing said: "The work at Wellheads Road accelerates our ambitious council housing programme, which is already delivering a raft of new homes.
"Improving the quality of life for residents is fundamental to everything this council does and the provision of high quality, affordable housing, offering a range of tenancies, is central to that."
Ms Laing said she hoped the Wellheads Road development would create an "inclusive community" where people "feel connected and valued".
The council housing project has not been without its detractors, with a significant number of existing Dyce residents opposing it.
They have previously expressed concerns that the plans represent over-development and that the scale was not appropriate for an elevated part of the village.
As construction began in earnest yesterday, SNP councillor for Dyce, Bucksburn and Danestone, Neil MacGregor, said he too still has concerns.
"Local people have worries about congestion and parking.
"The council assumes that council houses will not generate as much traffic as owner-occupied homes, but some people doubt this.
"Dyce is a great location for families and we do need more council housing, but it would be better to build a mixture of two-storey homes with gardens, while blocks of flats that are three storeys high would also be more appropriate for this site."
Ogilvie Construction's managing director, Donald MacDonald, said: "We are proud to be working with Aberdeen City Council to deliver new housing.
"It will provide a quality environment for future residents and the local community.
"The new homes will be constructed to the highest quality using modern, sustainable materials."
Last year, 99 council homes were built at Smithfield, while a further 80 are nearing completion at Manor Walk.
An additional 369 are earmarked for the former Summerhill Academy site and there are plans for more new homes at Tillydrone, Kincorth, Craighill and Greenferns.
Housing Minister Kevin Stewart said: "We believe that everyone should be able to live in a warm, affordable home and that is why the Scottish Government has committed to deliver 50,000 affordable homes, with 35,000 available for social rent, by 2021.
"This is backed by record investment of over £3.3 billion.
"I am delighted that work is now underway on this important development in Dyce.
"The Scottish Government is making over £40 million available to Aberdeen City Local Authority area over this year and next to help support delivery of affordable homes."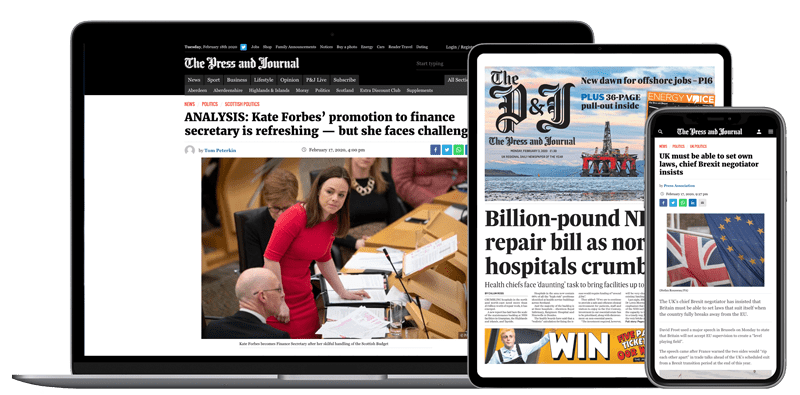 Help support quality local journalism … become a digital subscriber to The Press and Journal
For as little as £5.99 a month you can access all of our content, including Premium articles.
Subscribe