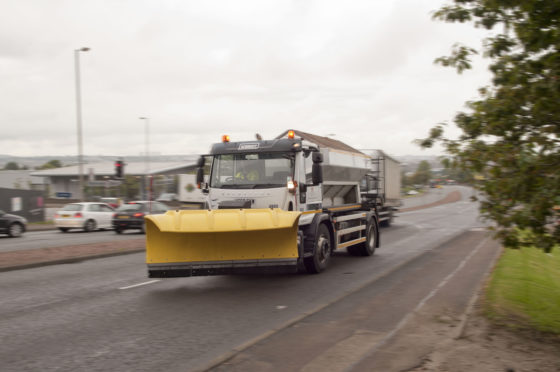 Gritting teams will patrol the streets of Aberdeen from Monday despite forecasters predicting a mild start to the week.
That's because the city council wants to put drivers through their paces in advance of what is expected to be a harsh winter.
New members of staff will be trained on the city's streets and new routes tested out in the mid-October drills.
The local authority's early morning and standby gritting operations will begin properly on November 11.
Already 12,000 tonnes of salt has been stockpiled by the council ahead of what meteorologists forecast will be a rough winter.
Staff will face the challenge of treating 590 miles of road, which includes nearly 50 extra miles after the opening of the Aberdeen bypass.
The council administration's transport spokeswoman Sandra Macdonald said: "Our winter maintenance operation requires months of pre-planning to ensure drivers, machinery and routes are at their optimum, and this year needed even more due to the additional miles on the road network.
"While it may look at a bit odd to people that our gritters are out while it's quite warm and sunny, these dry runs are essential to ensure everything runs smoothly when it does turn cold and wintery.
"We cannot be everywhere around the city at the same time, so we'd ask residents to be prepared themselves for their own journeys, and they can also apply for a free one-tonne community salt bag for using on their own streets and pavements."
The council has a fleet of 24 road gritters and 21 vehicles to treat pavements and paths, all which can be fitted with snow ploughs.
This year, for the first time, Aberdonians will be able to track road gritters around the city.
Almost 180 staff will be working 24/7 to keep surfaces clear, starting next month through until March.
When the winter operation is fully up and running, the local authority plans to have almost half of its roads treated before 7.30am.
The local authority has pledged that main roads and major bus routes, and roads near Aberdeen Royal Infirmary and fire stations will "never" be impassable unless there are "abnormal conditions".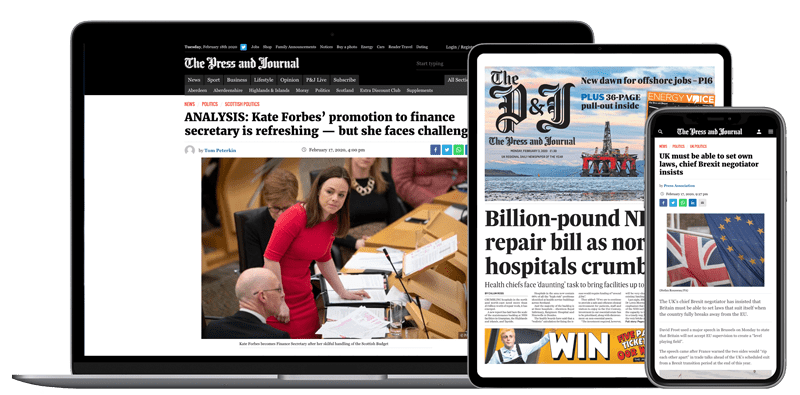 Help support quality local journalism … become a digital subscriber to The Press and Journal
For as little as £5.99 a month you can access all of our content, including Premium articles.
Subscribe