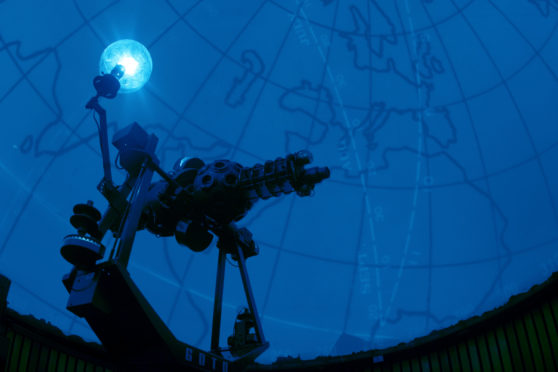 Young Aberdeen space fans are being encouraged to visit the Planetarium for a galactic journey.
NESCOL's Galactic Journey will help youngsters discover the wonders of the night sky during the October holidays.
The event will start by looking at the beginning of life and the solar system then move on to the Milky Way, the Galaxy and beyond.
It will take place on October 22 and 23 at North East Scotland College's City Campus in the city centre.
Shows last one hour and will be on at 11am and 1.30pm. Tickets are £7.50 and can be purchased on Eventbrite.
The Planetarium was reopened in the summer after being closed for almost a decade, in response to high public demand.
Following the success of earlier shows, they now have an array of events lined up for autumn and winter.
Saturday space club will be running on November 9 and December 10 and is suitable for space fans aged 9-14.
An open day will also be held on November 9 and visitors can take a look inside the planetarium and see how it works.
They will also be hosting Oor Big Braw Cosmos on December 2. The event will be hosted by one the most senior stargazers in the country and examines the beauty of the universe and its workings.
Tickets to all of the above events are available to purchase from Eventbrite.