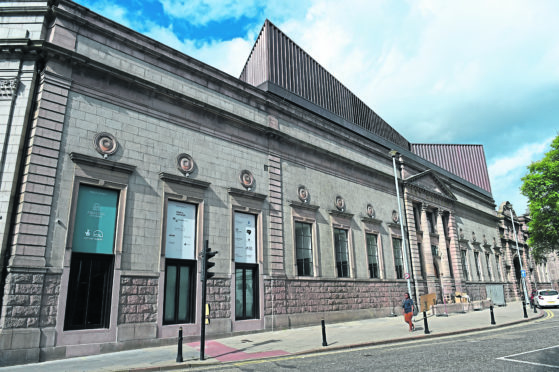 Aberdeen City Council's culture boss has admitted that the art gallery "fell short" in meeting the needs of disabled people prior to its multi-million-pound revamp.
Marie Boulton, the local authority's culture and masterplan spokeswoman, made the comments just weeks before the gallery reopens on November 2, following an ambitious £34.6million, four-year renovation.
Massive new works have been carried out on the 130-year-old, A-listed building- including adding a new copper-clad roof which will host more exhibition space.
However, a number of roadworks and pavement work has also been implemented outside which aims to make access easier for wheelchair users and other people.
Council bosses also insist a passenger lift will now offer access to all floors – with disabled people previously forced to use the goods lift.
Other additions include baby-changing facilities on every floor, and accessible toilets, along with events planned to accommodate the likes of dementia sufferers and large print labels or magnifiers available throughout the gallery.
Last night, Mrs Boulton said the previous gallery had lacked certain features.
She added: "Prior to the redevelopment project, Aberdeen Art Gallery fell short of meeting the needs of all our visitors.
"By dramatically improving access and visitor facilities, we now have a welcoming and inspiring public building which will exceed the expectations of all our visitors.
"From the outset of the project, it was so important to us that we created the people's gallery, a place that will be welcoming and inspiring to all.
"We're delighted with the result of the work that has been put into accessibility and the commitment will continue when we reopen through the special events and tailored programme that has been created."
Caroline Clark, director of the National Lottery Heritage Fund Scotland, said: "It is tremendously exciting to see the redevelopment of Aberdeen Art Gallery nearing completion, opening up access to its amazing collection in this beautiful building.
"New facilities such as a changing places toilet, level and lift access will transform the visitor experience for people with physical disabilities. "
Libby Hillhouse, training and information officer at North East Sensory Services said: "We are delighted to have worked with the Art Gallery in ensuring their exhibitions are accessible for people with sight loss, hearing loss and Deaf British Sign Language Users.
"The art gallery team have shown a commitment to making the new Art Gallery accessible and inclusive for everyone."
Opposition Liberal Democrat culture spokesman Martin Greig added: " The reopening cannot disguise the damage that has been inflicted on the arts by the Conservative/Labour coalition.
"The fixation with grandiose vanity projects cannot compensate for the loss of arts and music activities that were focused on young people and schools citywide."
A labour of love for city council, but is the money in place?
The renovation of the city attraction has been a labour of love for the council, but questions remain about its funding.
A massive £34.6million refurbishment of the A-listed Victorian building has been ongoing since 2015 with works initially scheduled to finish two years ago.
However, council chiefs have since confirmed the official opening date as November 2.
In a unique funding model, the development received £10m from the National Lottery Heritage Fund and £14.6m from Aberdeen City Council's Non-Housing Capital Fund with a public fundraising campaign to secure the remaining £10million.
Nonetheless, only £4.8million has so far been raised through the donations drive.
Council chiefs are confidenbt that the new facility will be among "the best regional galleries on earth" when it is completed and become a tourist magnet akin to Dundee's V&A museum.
It will boast improved visitor facilities and gallery spaces, a refurbished memorial hall and a new roof space which will host touring exhibitions.
The ruling Conservative, Aberdeen Labour and independent administration have long complained that while the Tayside design museum benefited from tens of millions in Scottish Government cash, Aberdeen council had to fund the revamp themselves.
But opposition leaders have said that all the cash should have been in place before the construction began and have queried whether council tax payers will be left on the hook for any shortfall in the public donations drive.
Liberal Democrat culture spokesman Martin Greig said: "The art gallery refurbishment budget is still in debt, so there is not much cause for self-congratulation."
Council leaders previously said the drive will continue until the £10million is raised.
In a shocking move, electrified anti-bird traps have been installed on the new gallery roof to scare off any gulls who consider nesting at the site.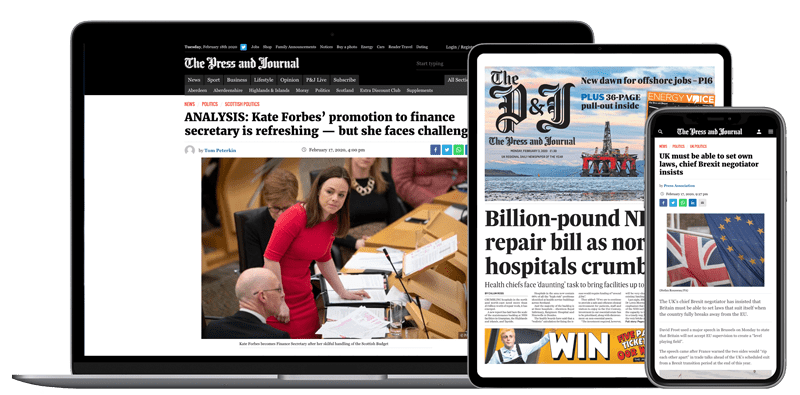 Help support quality local journalism … become a digital subscriber to The Press and Journal
For as little as £5.99 a month you can access all of our content, including Premium articles.
Subscribe