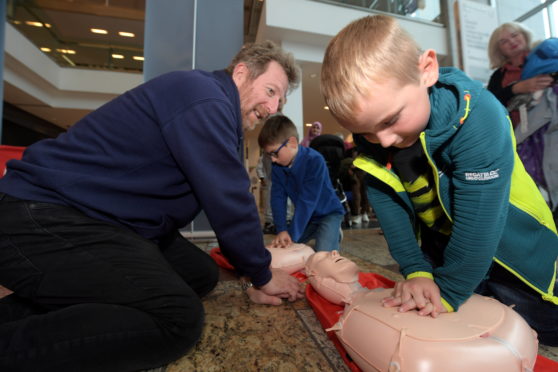 An ambulance technician who owes his life to quick-thinking colleagues performing CPR passed on the essential skill to Aberdeen residents yesterday.
Greg Rettie was on shift and pushing a trolley into a hospital when he suffered a heart attack and collapsed.
He believes he may have died if not for his colleagues – who rallied around him to perform life-saving CPR for more than four minutes until a defibrillator arrived.
Mr Rettie, who is from Aberdeen, was among a crew of emergency workers and charity staff who took to the Union Square shopping centre yesterday to make sure that people know what to do if faced with a similar situation.
He said: "The survival rate from a cardiac arrest in Scotland is so low as it is.
"That makes it essential that we teach members of the public these life saving skills, to help as many people as possible."
Mum-of-three, Emily Broome, brought her children down to take part in the sessions.
She said: "The event has shown me how important it is for my kids to learn CPR, I did a course in secondary school and I just think it is one of those life skills that is essential."
The event marked national Restart a Heart Day and representatives from the police force and fire service were also on hand to educate passersby.
Station manager for Aberdeen City, Andy Buchan, said: "The skills we are teaching are essential.
"Every minute that passes when someone goes into cardiac arrest means that their survival rate drops by 10%.
"Its been great to see people of all ages take an interest, and to be able to provide them with the skills that could potentially save a life."
Charities including the British Heart Foundation, the Sandpiper Trust and the British Red Cross were also present.
Keith Millar, a volunteer for The Sandpiper Trust, said: "Members of the public are usually the first people on the scene for a cardiac arrest – making it vital that as many people as possible have this training."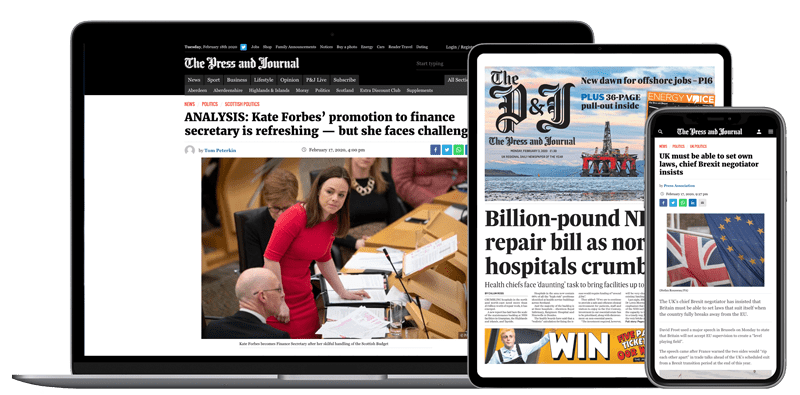 Help support quality local journalism … become a digital subscriber to The Press and Journal
For as little as £5.99 a month you can access all of our content, including Premium articles.
Subscribe