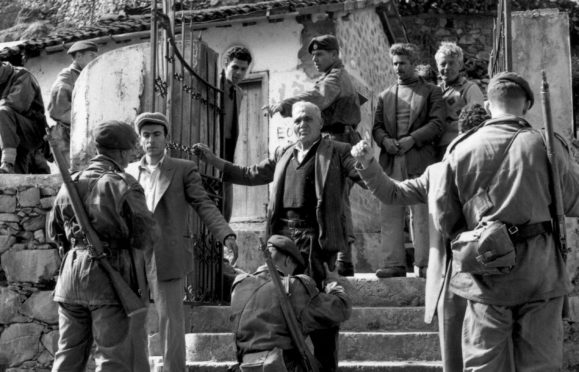 The thousands of British troops who were posted to Cyprus in the 1950s and found themselves in the middle of violent insurrection are often considered forgotten soldiers.
A significant number of Gordon Highlanders were among those who dealt with the Greek-Cypriot revolt, which eventually led to the island being declared an independent republic, although British troops remain there as part of a UN peacekeeping force.
The head of a veterans organisation on Cyprus has now issued an appeal to the families of a group of Gordons soldiers, mostly from the Aberdeen area, who were killed in the hostilities and whose medals remain uncollected by their loved ones.
Les Smith has been in touch with the Press and Journal and has urged readers to contact him if they can help in his quest to ensure the fallen men are never forgotten.
He said: "During the last four years, I have been searching for the families of the 372 men who died in Cyprus, 47 from Scotland, who were killed between 1955 and 1959.
"A total of 16 men from The Gordon Highlanders died in those years.
"At the moment, I know that eight of the next of kin of the Gordons have received The Elizabeth Cross and two others have applied and are waiting to receive the Cross.
"However, I am still searching for the relatives of the other six and I would be grateful if the Press and Journal could help me get in touch with their descendants."
Mr Smith is seeking information about James Falconer, 19, from Aberdeen; William Gray, 20, from Birmingham, George McRuvie, 19, from Aberdeen, Percy Oakley, 20, from London, Allan Thomson Smith, 28, from Aberdeen, and  James Smith, 19, from Edinburgh.
Pte McRuvie, L/Cpl Oakley and Pte Smith were among the British personnel who were killed during an anti-terrorist operation named Lucky Alphonse on June 17, 1956.
They were trapped in a fierce fire in a heavily-wooded area of the Troodos Mountains, which was set ablaze by a mortar bomb explosion in the tinder-dry forest.
Mr Smith appreciates a lot of time has passed since the deaths of these troops. But he is determined to ensure their families are given the medals which belong to the men.
He said: "If there is anyone who can help me make contact with them, please e-mail me at cyprusveterans@gmail.com, so that, even after all these years, they can receive recognition for the loss of their loved one."
Mr Smith would also like to hear from anyone who served in Cyprus from 1955 to 1959.
How one family read about their soldier hero in a chip shop
Les Smith, who was part of the British forces in Cyprus in the 1950s, has spent countless hours researching the conflict.
And in his quest to learn as much as possible, he often makes contact with the family members of those who fought and died in unexpected circumstances.
Mr Smith said: "Most of my searching for families has been carried out through Google, Facebook and by telephone – and a number of successes in recent years have come through articles printed in regional newspapers.
"Two of my requests were printed in the north of England and were seen by a friend of the deceased soldiers. They knew that the next of kin had moved south, so they contacted them on my behalf and the families now have the Elizabeth Cross.
"Another unexpected contact came when a family in Glasgow decided to have a fish supper. While they were waiting to be served, they picked up the local paper and read an article asking for relatives of The Highland Light Infantry to contact me.
"By sheer coincidence, their brother had died in Cyprus during the emergency from 1955 to 1959. They have now received The Elizabeth Cross."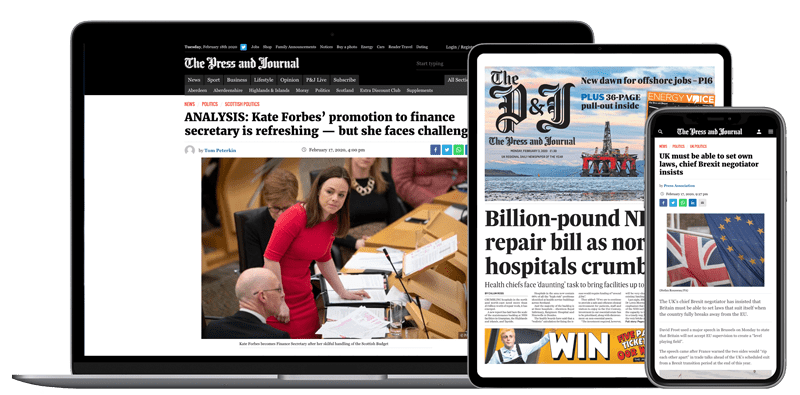 Help support quality local journalism … become a digital subscriber to The Press and Journal
For as little as £5.99 a month you can access all of our content, including Premium articles.
Subscribe