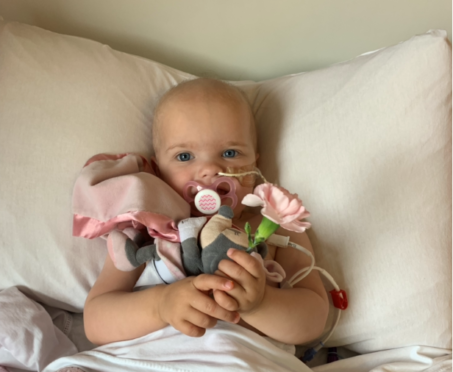 Kind-hearted north-east residents have pledged about £25,000 towards a toddler with a rare and aggressive form of cancer.
Holly Shepherd, who lives in Peterhead, was diagnosed with Rhabdomyosarcoma last month and is now on her second round of chemotherapy at Royal Aberdeen Children's Hospital.
Fewer than 60 children across the UK are diagnosed with the condition, where tumours can grow in any part of the body as they develop from muscle or fibrous tissue.
Holly could end up travelling as far as Florida to continue her care, and friends of the family have set up an online fundraiser in the hopes of easing their financial burden.
Parents Fiona and Jo Shepherd have expressed their gratitude, with Mrs Shepherd saying she had "no words for how unbelievable our little town is".
In a post on the fundraising page, she said: "The support it offers when one of their own needs it is second to none.
"Everyone has been so incredibly kind and generous, from calls, messages and visits to fundraising, food parcels, and offers of houses to stay in in Aberdeen.
"And to have raised an absolutely incredible amount of money for Holly is just overwhelming."
Holly and her twin brother were born prematurely, at 29 weeks, and spent almost two months in the neonatal unit before they were able to make their way home.
The campaign had an original target of £15,000 but last night stood at about £23,500.
Donations will go towards travel and living expenses for Holly as she continues her treatments.
Family friend, Kim Geddes, added: "Holly is having to go through this, but she is really taking it all in her stride."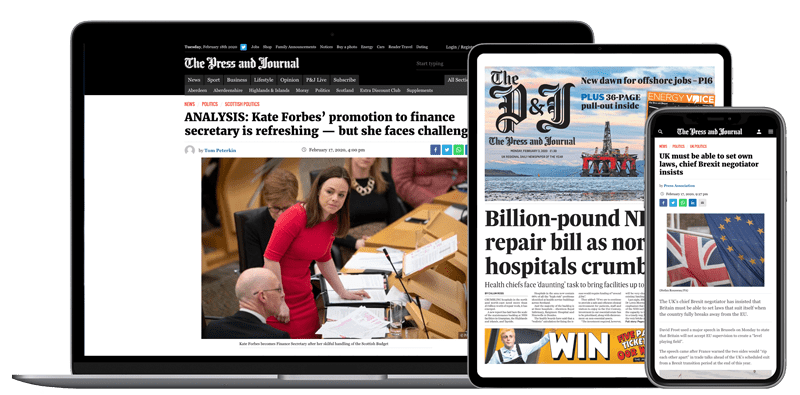 Help support quality local journalism … become a digital subscriber to The Press and Journal
For as little as £5.99 a month you can access all of our content, including Premium articles.
Subscribe