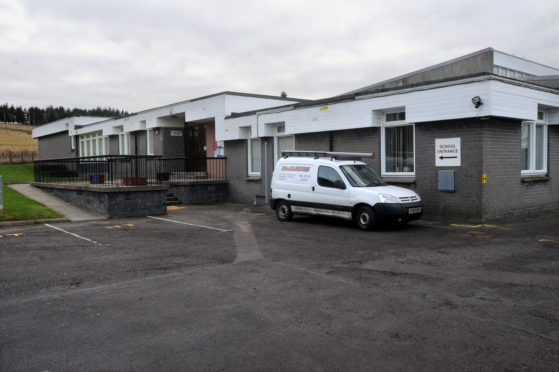 A former Aberdeen school is to be demolished and the land sold off, with council bosses deeming it "surplus to requirements".
Bucksburn Primary closed in 2013 when it merged with the nearby Newhills to form Brimmond Primary.
Its building, off Inverurie Road, has lain empty since and city council officers have now granted a demolition warrant for it.
The £145,000 works will include tearing down the former school, nursery and outbuildings and removing all external fences, gates and play equipment.
Once this is complete, the 100,000sq ft site is to be put on the market.
At the start of the year, Aberdeen City Council's local development plan highlighted the site as an option for a new health clinic.
It also made reference to potentially using the land for housing or "other compatible uses".
The report suggested a facility could be built there to replace the current GP clinic which serves Bucksburn and Bankhead, as it is no longer "fit for purpose".
But last night the city's health and social care partnership said this idea was no longer being progressed.
A city council spokesman said: "The former Bucksburn Primary School site has been declared surplus to requirements and it is our intention to bring the site to the open market in due course".
Aberdeen Donside MSP Mark McDonald said: "There had been some discussion about the site being used as part of the early learning expansion in 2020, but clearly that is no longer a consideration.
"While the local plan mentions healthcare, it also mentions housing and a vague concept of 'other compatible uses'.
"It is important that the community is given as much involvement in any future plans, to ensure that they meet their aspirations for the Bucksburn area."