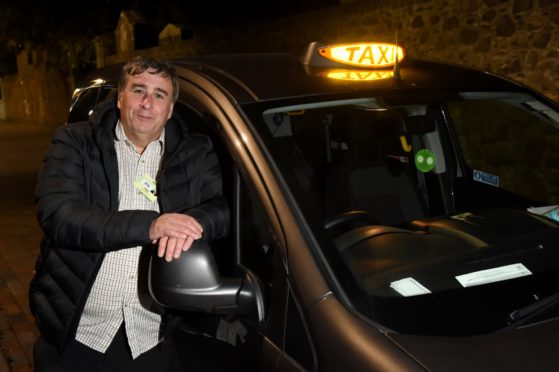 It's Saturday night and the drinks are flowing as people raise their voices to be heard over the sound of live music.
The bar staff flit between customers, serving a mixture of ales and lattes as the evening progresses.
The Craftsman Company, which can be found on Guild Street in Aberdeen, won't shut up shop until after midnight, having opened its doors at 9am.
This isn't your typical boozed-up weekend scene, with the business labelling itself as a Coffee and Ale House.
This means you can enjoy draught cider or a flat white, regardless of the time of day.
The unusual combination is rapidly becoming commonplace in cities across the UK, and the nightlife industry has been forced to adjust to drastically changed habits. Gone are the days of everyone heading for the flashing lights of the disco, with customers now demanding specialist drinks in hip surroundings.
Shopping centres and independent businesses, such as hairdressers, are also staying open later, in a bid to entice customers in after work.
Both Aberdeen and Inverness have been left with no choice but to move with the times, in a bid to save flagging high streets and rejuvenate footfall at night.
your life spoke to those who don't start work until the street lights come on, from taxi drivers to bar staff and street pastors.
We also met the woman who is leading the way for the Granite City's nightlife revamp.
Nicola Johnston has been in position as evening nighttime economy manager for two-and-a-half years, and believes Aberdeen has already changed for the better.
"I came from a background of bars and restaurants, and it's my job to try to re-energise the city at night," she said.
"Of course there are challenges, but change is already happening.
"Aberdeen Inspired ran a campaign called Alive After Five, where we piloted free parking in the city centre.
"That was massively successful, and we're working with numerous industry experts to bring in further change.
"We're looking at how people get into the city at night, how easy is it, and how are they getting home if they live in the Shire.
"Nightlife culture has changed, and the health and wellbeing industry is booming.
"We're discovering ways in which we can respond to that.
"People now want something completely different, they want an informal gathering where you can bring your gran and your dog.
"We're changing the way we look at the nine to five, and we're focusing on the hours between 5pm and 9pm when Aberdeen can be quiet.
"How can we get people to stay in the city after work, or how can we encourage them to come back after nipping home to let the dog out?"
New initiatives include Aberdeen Art Gallery opening in the evening, alongside a call for regular live music events.
"It's a really exciting time and we've been inspired by approaches to nightlife in places such as Amsterdam," said Nicola.
"Cafes have responded really well to the change, with places such as Food Story regularly running events in the evening.
"People are always on the lookout for new venues, new experiences.
"They want to be able to go and get their hair done after work before grabbing a mocktail, maybe watching a guest speaker.
"We're not looking at nightlife as it used to be, we're looking at life at night.
"We're encouraging shops to keep the lights on.
"It's a hard task but I think we can do it."
Stuart Nimmo, of The Craftsman Company, believes the new approach has already paid off.
The Coffee and Ale House has been open for just over two years, and serves alcohol, hot beverages and food.
"It's this ethos of marrying coffee and beer together," said Stuart.
"You can come and have scones and coffee with your friend at 4pm, and stay till 10 at night.
"We sell coffee all evening, it's pretty easy because we're already using the coffee machine to make espresso martinis."
Veteran taxi driver Derek Davidson has noticed a shift in nightlife too, and has worked on Saturday nights for 20 years.
Derek, who is also a community councillor, has seen a huge decline in the number of people going out each weekend.
"It's amazing what you can see at night, and the things you get told by people getting in the taxi," he said.
"I enjoy working that Saturday night, I feel like I've seen it all.
"Two guys once got in my cab and they were chatting away, they seemed nice enough.
"I found out the following night, that they had held another taxi driver at gunpoint. Then there was the time I thought I saw a silhouette in the middle of the road.
"It turned out to be a naked man on his stagger.
"There was another lad who I picked up from a field. He'd been dumped in the countryside by his pals on his stag do, and he'd walked through ponds and all sorts.
"He spotted the lights of Udny Station and thought he was back in Aberdeen.
"There's been plenty of couples had blazing rows; I don't take sides.
"Sometimes if a person is on their own, they just want someone to listen to them.
"They've had a really difficult week, been out for a drink and they just want to offload.
"People can spill their heart out to me. I like to listen to what they have to say.
"If I can give them any pointers, I'll try my best to do so.
"I've had a few famous people as well, including former football player Michel Platini.
"He said he didn't speak much English, but I think he wasn't in the mood for a chat.
"Aberdeen had played that day and I got him to sign the programme."
Derek could previously spend his entire shift on King Street, where people attended social clubs.
He is now lucky to get a handful of fares on exactly the same stretch of road.
"There is no denying that Aberdeen has changed at night," he said.
"There used to be lots of social clubs that people were members of.
"Most of them have shut down now, this is a different generation,
"I actually prefer youngsters to older passengers," he said.
"I think they're more polite and less likely to argue about fares.
"People used to be out every weekend, now it's only on pay day."
Once last orders have been called and the final stragglers have gone home, there is a major clear-up operation.
Davy Burnett and Gary Mennie start their day at roughly 6am.
While the rest of the city slumbers on, they experience a unique version of the weekday rush.
Davie is city centre charge hand, and works with 21 members of staff to clean up from the night before.
His team have the unenviable task of clearing away vomit and broken glass before the streets become busy with the morning commute.
They also collect litter, empty bins, sweep the pavements and get everything looking spick and span.
"People don't really know what we do, it's the same every single morning," said Davie.
"We have a graffiti team. We clean up before people have even started work for the day.
"We know all the hotspots where people have urinated, they tend to go for doorways where there are no cameras.
"There is always plenty of vomit, but sometimes I find the odd fiver as well.
"We have to be organised in how we work.
"Between 6.30am till 7.30am, it's pretty busy.
"I aim to have my breakfast at nine, after I've been down to the beach and have checked on all the lifebelts.
"I open public toilets and we make sure steps are scrubbed.
"There is a lot less drugs paraphernalia than there used to be.
"There might be the odd needle by a drain, but that's it."
Colleague Gary, who is an environmental operative, has a keen eye for flyers.
"Sometimes the strip clubs will distribute flyers. I make sure that kind of thing is removed before schoolchildren come along," he said.
"We get stickers off lamp posts and keep everything clean. The city feels completely different, it looks how it ought to look all of the time once we've cleaned up."
Aberdeen currently holds the purple flag award for safety, and was the first city in Scotland to be granted the status in 2014.
Dozens of agencies have contributed to the accolade, including police and street pastors.
Street pastors are trained volunteers from local churches, who patrol overnight.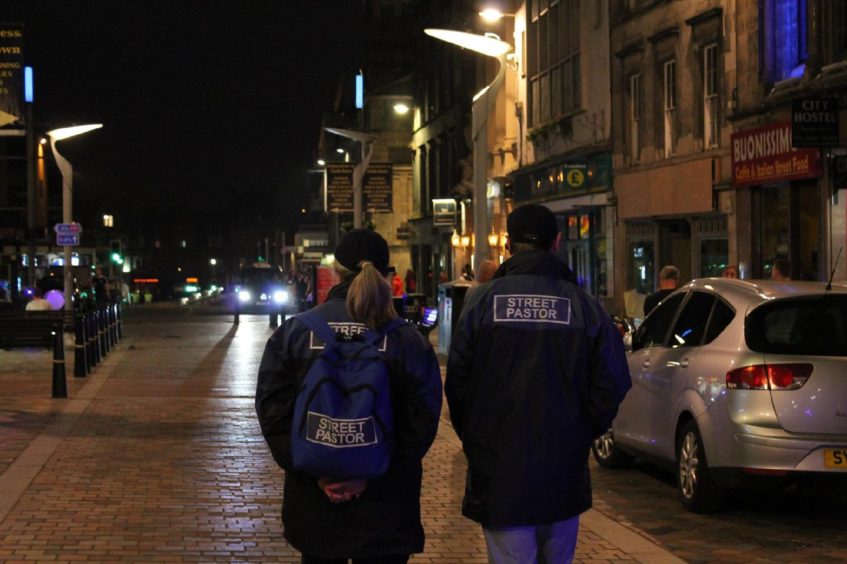 The initiative operates across the UK, and first started in Scotland when it launched in Inverness 11 years ago.
Mark Hadfield helped start the group in the Highland capital, and he is now group co-ordinator.
Volunteers tend to start their shift at 10pm on Friday and Saturday nights, and usually finish around 4am.
They are trained to carry out vulnerability assessments, and can also deliver basic first aid.
"It's not uncommon for us to find someone unconscious; it's scary the first time that happens," said Mark. "I would say that Inverness has become much quieter though.
"On a Friday and Saturday night, it used to be heaving.
"It's much more peaceful and calmer now; it's more family friendly.
"That could be because so many tourists come here; you get young families heading out for something to eat at night.
"I think people are feeling the financial pressure as well, they just don't have the money to go out all the time."
The team is still preparing for a busy festive season however, and can even offer what they call a safe zone.
"It's basically an office on wheels, it used to be a mobile police incident unit," said Mark.
"We rebranded it. You can come in to warm up and get a cup of tea. Or you can use it as a meeting place if you get separated from friends.
"It started as an initiative at Christmas time, now we use it every payday Saturday.
"I enjoy being a street pastor because I get to talk to so many different people.
"We've been on the streets for 11 years now, and the city at night is a fascinating place to be."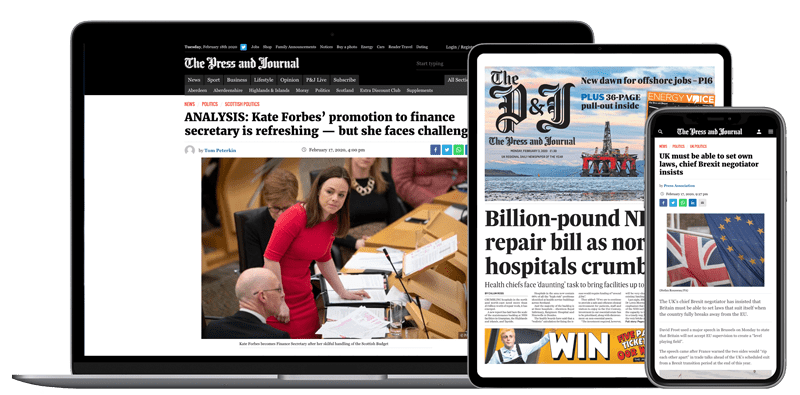 Help support quality local journalism … become a digital subscriber to The Press and Journal
For as little as £5.99 a month you can access all of our content, including Premium articles.
Subscribe