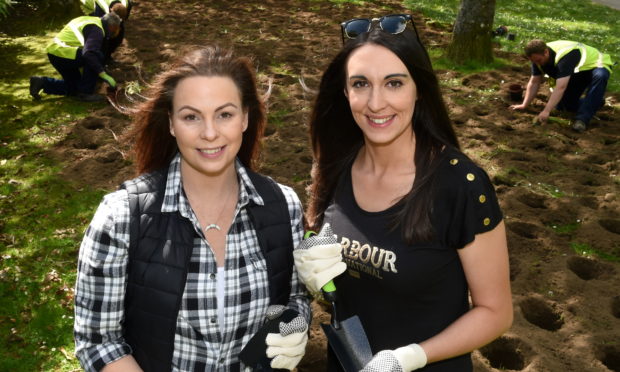 An Aberdeen charity has received nearly £10,000 funding from the National Lottery.
MISS (Miscarriage Information Support Service) supports those affected by miscarriages and plans to use the money to train their volunteers.
The £9,881 received from the Awards for All community fund will enable the charity to provide seven committee members with training in bereavement care, baby loss and awareness, Neuro-linguistic programming and first aid for mental health.
Money will also go towards the general running of the group and support a new 24/7 mobile phone service.
Founder of MISS, Abi Clarke, said: "It is fantastic that the National Lottery are backing us. One in four women will suffer a miscarriage.
"We couldn't run without the continued support of our members, volunteers and the businesses that support us. They are vital to the charity."
Councillor Claire Imrie also welcomed the funding, saying: "Everyone knows someone who has been affected by a miscarriage.
"The charity is extremely important and there is a need for it in the community.
"I think it is a brilliant idea to have the phone line because not everyone can do face-to-face."
Mrs Clarke added: "If there is anyone out there who has suffered a miscarriage, I would urge them to get in touch. You are not alone.
"We are also encouraging men to seek support, especially as November marks men's mental health awareness month. Although they aren't affected physically, they are still affected mentally."