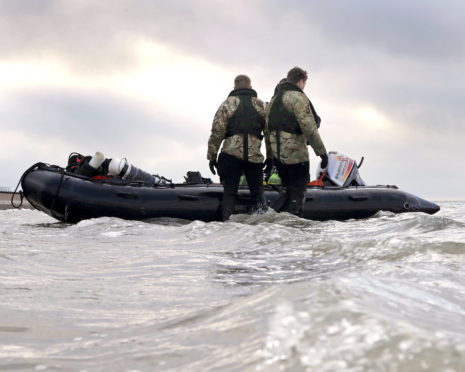 Armed forces bomb squads were scrambled to the north and north-east 84 times in three years, new figures show.
The Explosive Ordnance Disposal (EOD) units typically responds when people find suspicious devices washed up on the beach, along the coast, or when people find items of concern when clearing out sheds.
Among the devices discovered were land mines, mortars and grenades, discarded shells, gas canisters and bird scarers.
Depending on the type of device found and its location, situations could be dealt with by Army, Navy or RAF EOD teams.
Figures reveal the explosive device experts came to the north-east to dispose of devices 39 times between April 2016 and March this year.
The largest number of incidents, 11, were in Aberdeen, while there were three responses to Keith and two visits to Lossiemouth, Huntly, Insch, Inverurie and Collieston.
There were 45 incidents in the Highlands and Islands.
A spokeswoman for the Ministry of Defence said: "The teams get tasked by the police initially and it is up to HQ which team is sent.
"The RAF would deal with an air-dropped munition while the Navy would take on devices found below the water line. The Army unit would deal with things like tank shells.
"It is really all about who is best equipped to keep people safe."
North-east politicians paid tribute to the teams regularly dealing with potentially explosive devices, which are often suspected wartime munitions.
Liberal Democrat MSP Mike Rumbles said: "We should be very grateful to the men and women who are prepared to put themselves in danger on our behalf."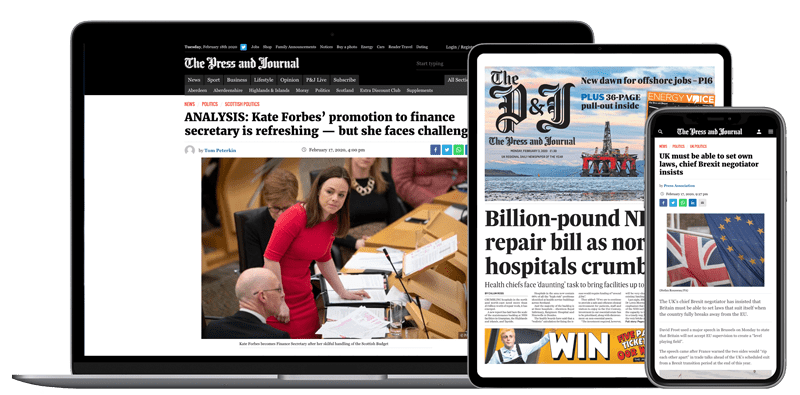 Help support quality local journalism … become a digital subscriber to The Press and Journal
For as little as £5.99 a month you can access all of our content, including Premium articles.
Subscribe