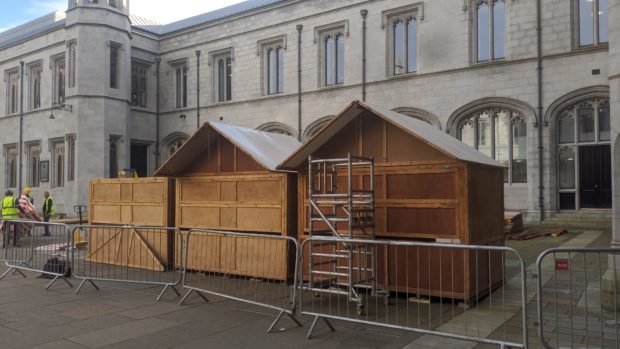 A busy Aberdeen street will be closed to all traffic for nearly two months as the city celebrates the festive period.
A traffic order has been issued banning all vehicles from Broad Street between November 11 and January 8 while the Christmas Village attraction takes place on the street.
Organisers Aberdeen Inspired will begin installing the likes of the ice rink, stalls and rides after Remembrance Day, with the village opening on Thursday, November 21, and closing on Hogmanay.
Stalls for the quad at Marischal College have started to arrive this week, and a German-style wooden hut has been erected outside Union Square ahead of the festive celebrations.
Last year £150,000 was set aside for the attraction, with an estimated £1.2 million brought into the city.
Previously held on Union Terrace, the gathering moved to Broad Street last year following the £3.2 million part-pedestrianisation of the former thoroughfare.
Buses, which are still able to use the route normally, will be diverted during the period.
Opposition Liberal Democrat group leader, Ian Yuill, said he thought the venue could move back to its original spot after the massive multi-million-pound overhaul of Union Terrace Gardens is completed in two years.
He said: "The choice of location for the attraction has been changed in recent years and obviously once the Union Terrace Garden scheme is completed, and if Union Terrace is pedestrianised, it may move back again.
"We have had concerns before about the offering of the market on Broad Street, but I think the addition of more local traders really improved things last year.
"The main thing is that it attracts visitors, and I hope that the numbers will be up again."
SNP capital convener Alex Nicoll referenced previous controversy over the numbers attending the event, with it being calculated last year that 600,000 visited – up 200,000 from the previous year.
But the methodology was questioned at the time, with the SNP raising concerns that office workers just passing through the street were counted as attendees.
He said: "It'll be very interesting to see how many people the administration claim attend this year's offering given the ridiculous numbers provided in previous years."
But Lord Provost Barney Crockett said he was confident the event was growing in popularity.
He said: "I think the location is well established now in the city and the public are really getting behind it."
Aberdeen Inspired was contacted for comment but declined to reveal if there would be any new attractions.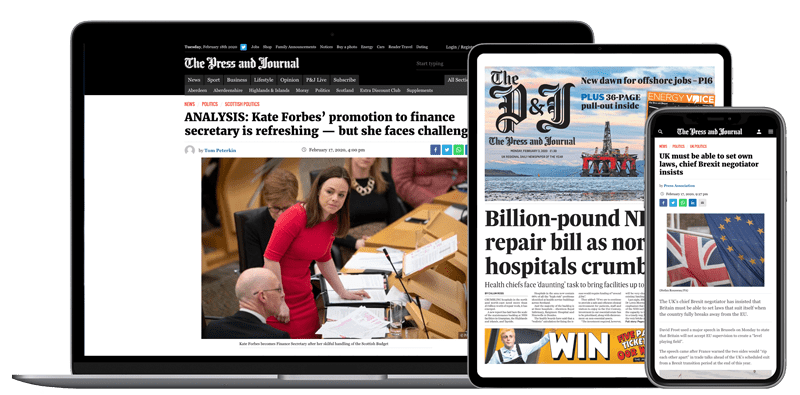 Help support quality local journalism … become a digital subscriber to The Press and Journal
For as little as £5.99 a month you can access all of our content, including Premium articles.
Subscribe