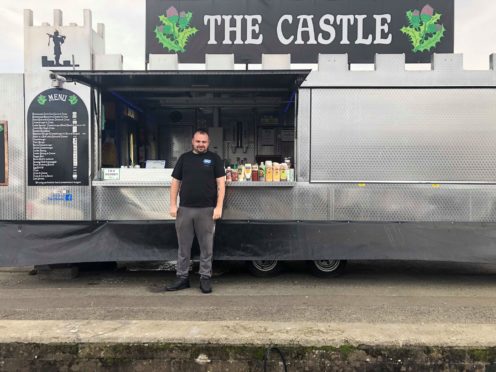 Food vendors in Aberdeen say they are becoming increasingly anxious after being targeted by thieves who have stolen stock and equipment – including knives.
Several burger vans at Whitemyres Industrial Estate in Mastrick have been broken into over the past week.
The spate of thefts began last Wednesday, with police saying the "large quantities of soft drink cans and chocolate" being stolen have had a "huge financial impact" on traders.
One businessman yesterday had to turn away disappointed customers as his stock of sweets had been wiped out.
During one raid, on The Castle, thieves made off with an Iphone 5, charity collection boxes and £30.
Owners Ashley Forbes, 31, and 62-year-old James McIntosh have spent £270 repairing  damages following the incident on Monday night.
Mr Forbes said: "They completely emptied the juice fridge – they even stole the cheese slices."
The nearby Luca's takeaway van was raided by thieves the following night.
Owner, Luckasz Sieran, 31, said: "The biggest issue was that six knives were stolen – it used to just be juice and crisps.
"It is a concern to leave the van at night. We have increased security but the more you put on – the more damage they're making. It is costly."
The alarming number of thefts has left some staff scared to come into work.
Employee, Sonya Pena, is the first person to arrive at Luca's in the morning.
The 38-year-old said: "When I'm walking to the van I'm anxious every time, thinking that they're in there."
Alan Moule, 62, has his food van, The Frying Scotsman, broken into on Tuesday night.
This is the second time his business has been raided this month.
Alarms were being fitted inside the catering unit yesterday as disappointed customers were told there were no sweets because they had all been taken.
Mr Moule said: "They're quite difficult to get into, but if these people want in, then they'll get in.
"What are you supposed to do – there's only so much you can do to secure the van."
Detective Sergeant Scott McKay said: "I am appealing to anyone with information, especially night shift workers or delivery drivers in the Whitemyers Industrial Estate during the hours of darkness, to report anyone who may have seemed suspicious."
Anyone who may be able to help should call the police on 101, quoting the incident number 0505 of October 22.
Alternatively, people can anonymously contact Crimestoppers on 0800 555 111.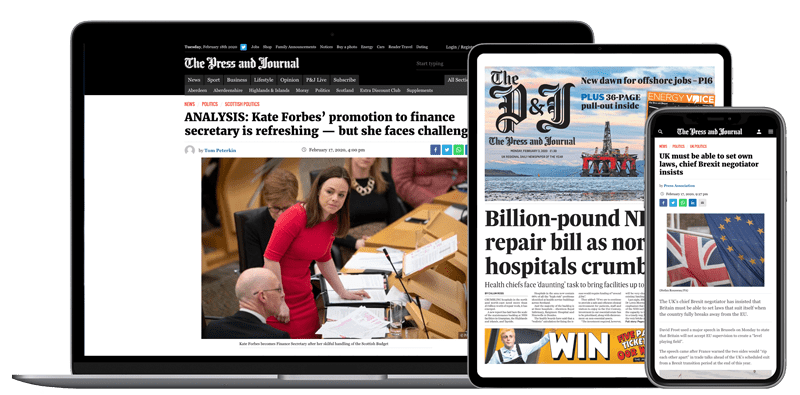 Help support quality local journalism … become a digital subscriber to The Press and Journal
For as little as £5.99 a month you can access all of our content, including Premium articles.
Subscribe