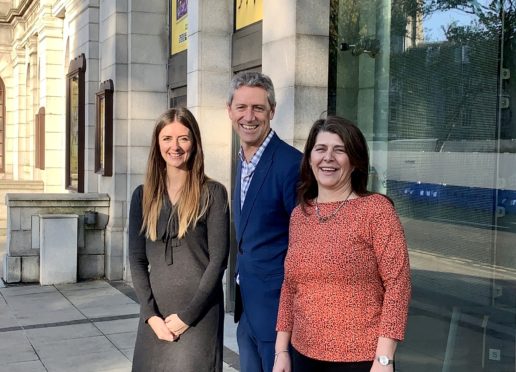 Aberdeenshire will toast every brand of music with a new competition launched to find the "sound of the north east."
In a bid to find the perfect piece of music to succinctly capture north east culture, the competition is open to practising musicians with connections to Aberdeen and Aberdeenshire.
They must be able to produce a piece of music which will help attract more visitors to the region.
VisitAberdeenshire unveiled the competition yesterday alongside Councillor Marie Boulton and VisitScotland.
Chief executive of VisitAberdeenshire, Chris Foy said: "We're calling upon talented musicians to enter our competition to create something special, which will align with the region's renewed enthusiasm in the arts.
"The region is enjoying something of a cultural renaissance, with P&J Live welcoming more than 60,000 people since opening in September and the reopening of the Music Hall at the end of the last year.
"The momentum around the Aberdeen Art Gallery unveiling its new look is growing and it promises to be the linchpin of the creative scene in the region."
The competition is part of a wider project called North-east Scotland's Cultural Renaissance and is supported by VisitScotland.
The project received a £35,750 grant from the organisation's growth fund to enhance tourism in the north east.
Jo Robinson, regional director of VisitScotland said: "I'm delighted we are able to support this project and I look forward to seeing its outputs, including the specially commissioned music from talented artists across Scotland."