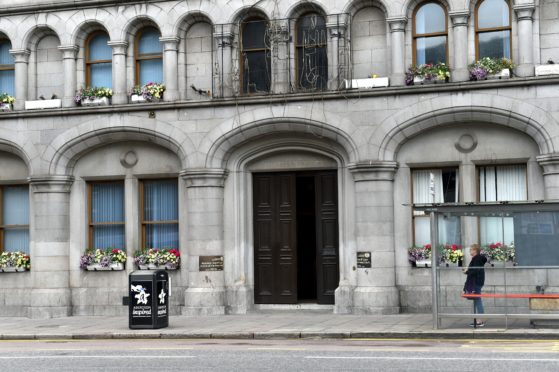 Nurses have told a court they were forced to bar an 85-year-old from a hospital ward after he allegedly sexually assaulted women there.
Michael Findlay is on trial at Aberdeen Sheriff Court, accused of assaulting three vulnerable women – one while she was "suffering from delirium".
He denies the string of attacks, which allegedly took place at care facilities across the city.
The pensioner is accused of kissing one woman and touching her inappropriately.
It is alleged that he put his hand up her top on one occasion, and that he lifted her skirt on another.
Prosecutors also claim he inappropriately touched a second elderly woman by kissing her several times to the face.
An auxiliary nurse yesterday gave evidence in relation to the second woman, who was staying at a hospital.
Findlay, of Louisville Avenue in Aberdeen, is accused of sexually assaulting her by kissing her several times on March 31 last year.
The nurse said she spotted Findlay in the room of a woman he did not know while she was on rounds.
Fiscal John Richardson asked if she was "surprised" by the sight.
She said: "The accused was hanging over her for no reason.
"She had nowhere to escape from the accused.
"He leaned over her and started whispering in her ear, and kissed her on the cheek."
She added: "This was a patient he did not know, and she was in hospital with delirium."
Defence agent Ian Woodward-Nutt suggested that his client "did not kiss the lady in the way described".
A senior charge nurse at the hospital said Findlay had been told he was "not welcome" there due to an incident involving a different woman on April 2 last year.
He is accused of sexually assaulting the woman by squeezing her hand and putting his hand up her top on that occasion.
The nurse said: "I told him it was inappropriate.
"He got angry with me and threatened me with the police, and I said he wasn't welcome into the ward.
"He told me the woman had invited him into her room, and I was taken aback."
The court heard that an irate Findlay attempted to get back into the ward in an "aggressive" manner the next day – and was instructed to leave.
But Mr Woodward-Nutt asked the nurse whether the woman involved had appeared happy at his client's visit.
She said: "Yes. She looked forward to it."
Evidence was first heard in the case in April, and it will call again on Friday.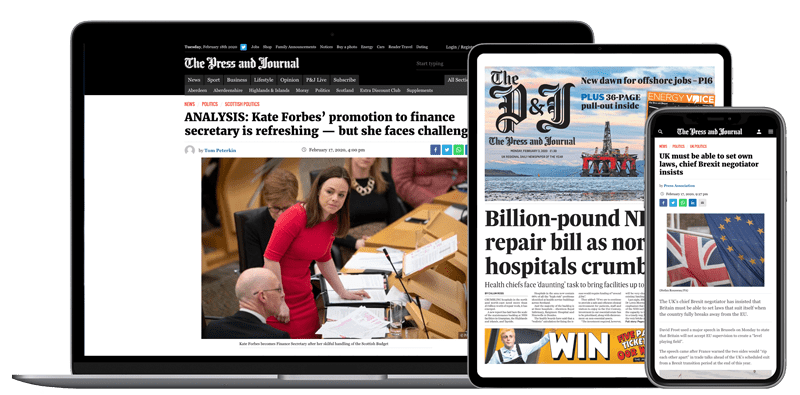 Help support quality local journalism … become a digital subscriber to The Press and Journal
For as little as £5.99 a month you can access all of our content, including Premium articles.
Subscribe