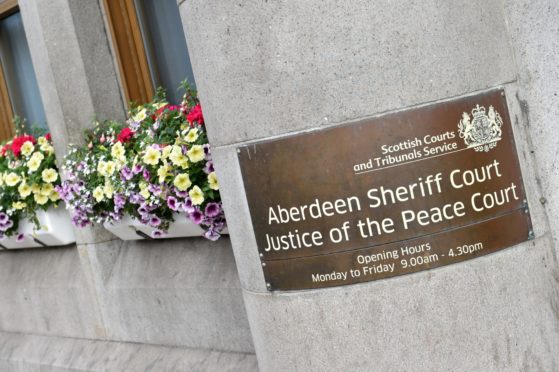 A court has heard that the former depute provost of Aberdeen left a man "trembling and shaking" following an alleged sexual assault.
Alan Donnelly in on trial at Aberdeen Sheriff Court accused of sexually assaulting a man working at a function in the city.
It is alleged that the 65-year-old touched the man's face, hair and body and kissed him on the face against his will on November 3 last year.
The court yesterday heard from the hall manager, who said the gathering was for the "top of the top" in the city.
Giving evidence, the woman estimated that more than 100 people were in attendance – and said a large amount of alcohol was consumed.
Fiscal depute Lynne Macvicor asked what Donnelly's alleged victim told her about the incident he is on trial for.
The manager said the waiter was "trembling and shaking" and felt "insulted" by the situation.
She added: "He said he felt like he was sexually abused because he was being touched around his waist, he was kissed on the cheek and he was told he was too beautiful to work in this place."
She said Donnelly had handed his card to the man, and expected that he "would be grateful in return".
The hall manager passed the information on to a superior.
She later advised that guests went through around 120 bottles of wine during the evening, with an eight-course meal available to guests coming with an optional refill of wine between each course.
The hall manager added: "I know the accused was drinking because he didn't miss his turn at each course.
"He asked my staff to put a bottle of wine on the table but we couldn't do that because of protocol.
"There was whisky and brandy with the cheese course I know he had some of the liqueur as well."
Another member of staff said she witnessed the incident as she began to clean up after the event and said it lasted "seconds".
And a guest said he saw Donnelly and the waiter speak for about "half a minute" before the alleged kiss.
When Donnelly's solicitor, David Sutherland, asked how sure the guest was that he had seen the kiss, he said his memory was "crystal clear".
Mr Sutherland put it to all the witnesses that his client did not kiss the victim at the event, and that they were mistaken – he suggested that the pair actually met the following week at a Remembrance Sunday event.
This was denied by the witnesses.
Donnelly, of Deemount Gardens in Aberdeen, will appear before Sheriff Ian Wallace again in December, when he will give evidence.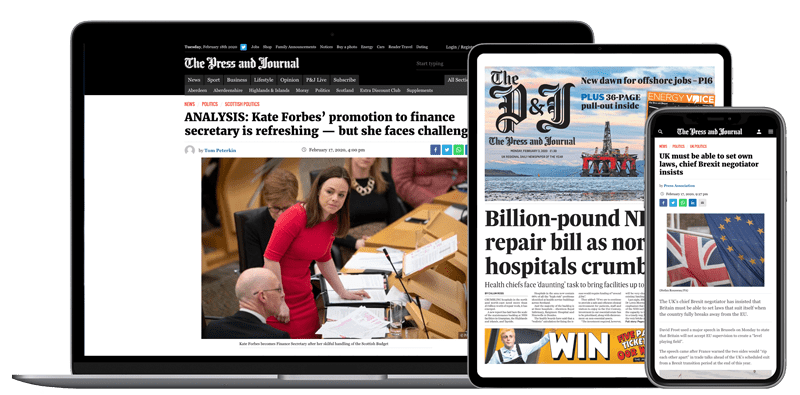 Help support quality local journalism … become a digital subscriber to The Press and Journal
For as little as £5.99 a month you can access all of our content, including Premium articles.
Subscribe