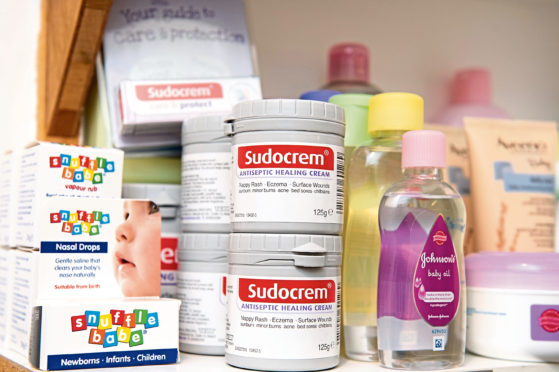 A little boy sent to nursery without underwear. A woman arriving at the labour ward with no toiletries or spare clothes. A family sleeping on a mattress on the floor because they cannot afford a bed.
These are just some of the stark realities an Aberdeen charity has been faced with, less than a year after it launched.
AberNecessities was founded by mother and daughter team Michelle Herd and Danielle Flecher-Horn, after the pair realised that many children were going without the basics, such as a warm clothes.
Danielle, who is a teacher, and Michelle, who has extensive experience working in the charity sector, decided to put their expertise to good use.
But what started off as an appeal for nappies, which they planned to store at home ready for redistributing, snowballed into massive donations of clothes and equipment.
AberNecessities was born, and the charity has been based in Dyce since March.
It has recently reopened for donations after the team was forced to place a temporary stop on the hundreds of items flooding as it ran out of storage space.
With Christmas approaching, they are focusing on putting together special packages, and will also be sending out warm winter coats and sturdy shoes.
But why, in the energy capital of Europe, is there a need for such a charity in the first place?
AberNecessities is not unique in that it is one of several initiatives in the north-east set up to support those who are living in varying degrees of deprivation.
The supposedly oil-rich Granite City now has 20 organisations where free food parcels can be collected, and the figure outnumbers other Scottish cities.
Other areas of the north-east have seen a rise in food banks since the oil and gas downturn of 2014, with the likes of Banchory, Inverurie, Ellon and Peterhead also giving out free food.
Politicians recently claimed that there was "hidden deprivation" in the region, compounded by the roll-out of universal credit – which has been criticised because it can mean a long delay in payments.
What is it like for those working on the frontline, from volunteering to founding initiatives based on personal experience?
AberNecessities
Found within Craigievar House on Kirkhill industrial estate, AberNecessities supports underprivileged families in Aberdeen and Aberdeenshire by providing essential items.
These include nappies, formula, wipes and clothes, alongside bigger items of equipment such as prams, car seats and highchairs.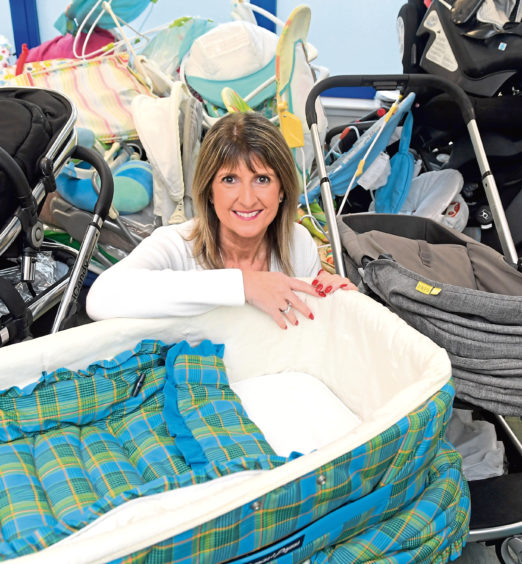 Michelle and Danielle run a tight ship, and have a small army of volunteers who wash, iron and put together bundles based on information given in an application form.
Those who receive support from the charity must be referred by a professional, such as a social worker, GP or health visitor.
Each room has been carefully organised, with rails of clean clothes ordered by categories.
There is a even a store room which is filled to the brim with nappies, alongside baby toiletries and bottles.
"I still can't really believe that we've grown to this extent," said Michelle.
"We did an appeal for nappies back in 2017, and something amazing happened.
"People started offering clothes and equipment and we managed to fill two garages from the floor to the ceiling.
"So we tentatively started up our own charity.
"I think there is huge deprivation in the city and the shire, I've seen it for myself.
"I've been in houses where children sleep on mattresses on the floor, they don't have many clothes and no toys at all.
"I think a lot of people don't realise that this is going on, there's an assumption that Aberdeen is an affluent area.
"We deal a lot with the working poor – these are people struggling to support their wee ones.
"I've been reduced to tears at times.
"There was a child sent to nursery with no underwear, because the family couldn't afford to buy it.
"Can you imagine that?
"We were also approached by the midwives after they realised that some mothers were coming into hospital to give birth but they couldn't afford a hospital bag.
"You'd usually take a dressing gown, slippers, comfy clothes and toiletries.
"Midwives were having to give some new mums toiletries that had been left behind by others.
"That isn't right, you're so vulnerable in hospital and you need some dignity."
The charity now puts together hospital bags for mums-to-be, and regularly provides everything needed for bringing a newborn baby home.
"We have 13 rooms here, including a sorting room," said Michelle.
"We always say to people that you should only donate clothes that you'd be happy for your own child to wear.
"So we wouldn't take anything stained, it has to be in nearly new condition.
"We have an amazing team of people who wash all the donations and bring them back beautifully folded and ironed.
"This is because if you're living in poverty, buying washing powder can be a huge problem.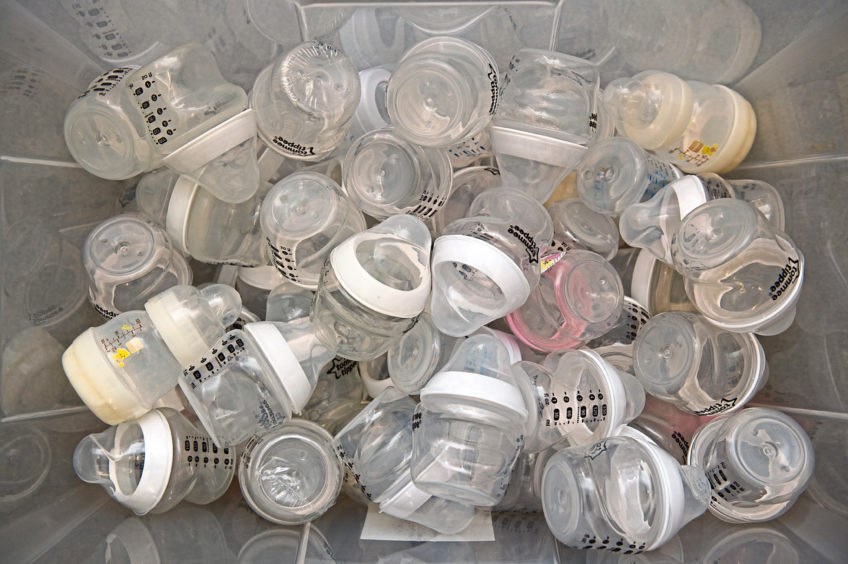 "Once the donations come back in, everything is sorted by gender and age.
"We receive roughly 10 applications each week, meaning we could be providing for, say, 30 children.
"I find people can be hesitant on the form, they say they don't need that much so we like to go back and ask what else they need.
"We provide enough nappies for one month, people usually give a brief reason as to why they need our help as well."
Roughly 25 volunteers offer their services on a regular basis and there is also a knitting group which meets each week.
"People have been so generous and I think that's characteristic of Aberdeen," said Michelle.
"We get given brand-new prams, clothes which still have tags on, and it is wonderful to know these beautiful things will be going to a good home."
AberNecessities can also put together a party pack, meaning parents don't need to worry about the cost of throwing a birthday party.
The team is now appealing for items for Christmas Eve boxes, which will include new pyjamas and a gift.
Moray Baby Bank
Susan Sutherland is also preparing to be busy with requests over the winter months, after setting up Moray Baby Bank at the start of the year.
The grandmother can recall a time when she struggled to get by, and believes many parents fear the stigma attached to asking for help.
The baby bank, which is based at the old post office and store in Urquhart, provides clothing, toys and equipment, which includes cots and prams from birth to two years.
It works with various agencies on a referral basis, including health visitors and midwives, as well as crisis-aid departments.
"It was 30 years ago when I had my son, I really struggled," said Susan.
"I relied on hand-me-downs, his toys and clothes came from charity shops.
"When you're a mum and you've got no money, it's easy to get depressed.
"You want to feed your kids and you don't know where to turn or what to do for the best.
"I think people carry on struggling in silence because they're scared.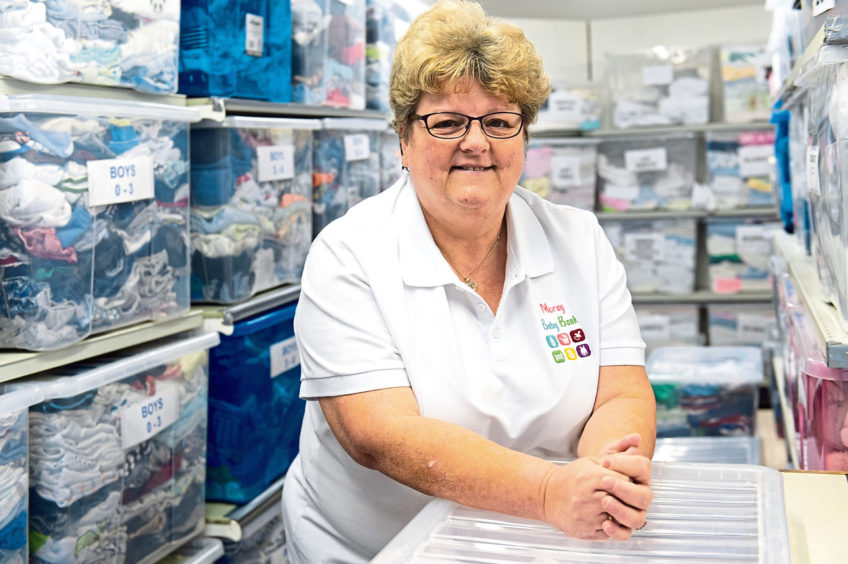 "They think that if they dare say anything, social work will get involved and take their children away.
"There isn't much trust and I think that's a big part of poverty, the fact that people are scared."
Susan also believes that the cost of childcare has left many families struggling.
"It is a disgrace – mums go back to work and their wage is going on childcare," she said.
"It's not worth their while, but the other option is universal credit where some people are waiting five weeks.
"You can't wait when you have nappies and formula to buy.
"Some of the houses I've been in, it's an eye opener.
"It's a choice between paying for electricity or putting food on the table."
Susan currently washes donations of clothes in her own home, but is hoping to get a washing machine fitted at the charity's base.
"That's something we really need, so if anyone would like to help us out with a washing machine it would be hugely appreciated," she said.
"It's really important to wash donations before they go out.
"To hand over this parcel which smells nice and is folded.
"You see people's eyes light up, it's about giving them that bit of dignity.
"I don't think poverty has changed over the years.
"People try to hide it, but you don't know what goes on behind closed doors."
New Start Highland
For James Dunbar OBE poverty is a complicated issue which he believes is still largely being ignored.
He has been involved with New Start Highland since its conception almost 20 years ago.
The charity now has shops in Inverness, Thurso, Wick and Dingwall.
It provides employability training, furniture provision and housing support – in a bid to tackle poverty, homelessness and long-term unemployment.
"The scale of poverty, not just in the Highlands but across the UK, should be sending shockwaves," said James.
"The UK has the fifth largest economy in the world, food banks shouldn't exist.
"We shouldn't have to provide packs for people when they are moving into a property, because they can't afford to buy plates and cutlery.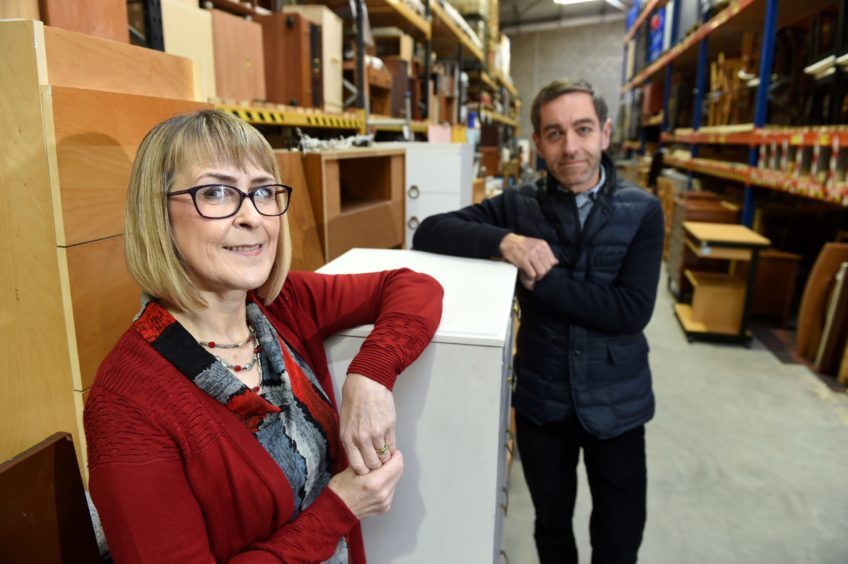 "The UN put together a pretty damning report on poverty in the UK, they said poverty was systematic and tragic.
"But it doesn't seem to be the number one priority for the government.
"So much time and energy has been spent on Brexit, and poverty has become accepted."
The charity has donated furniture to more than 1,000 families and individual people this year alone, and offered housing support to a further 736.
It also enables people to get experience in the workplace, and supports them in gaining skills and qualifications for employment.
"It's a strange thing, in that I'm so proud of all the charity has achieved, but I'm also disappointed that we need to exist at all," said James.
"I keep getting shocked because poverty is getting worse."
For more information on AberNecessities – who are currently recruiting – visit their Facebook page @AberNecessities. You can contact Moray Baby Bank on 07935 223480 and New Start Highland on 01463 715615.