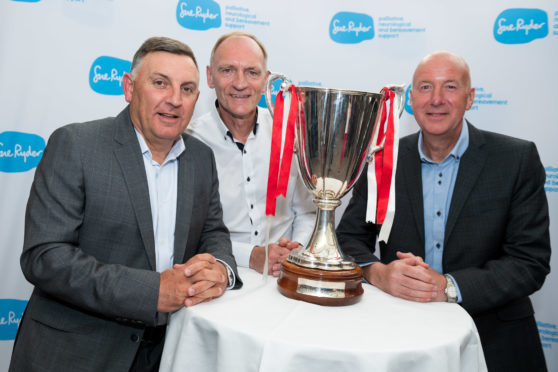 As Sue Ryder continues its £3.9million fundraising campaign for Dee View Court, two footballing legends tell Neil Drysdale why they are backing the charity effort
John Hewitt was the man who scored the most important goal in Aberdeen's history – the decisive, injury-time header against Real Madrid as the Dons won the European Cup-Winners Cup on a rainy night in Sweden in 1983.
But the Gothenburg Great isn't simply content to rest on past glories and he and his Pittodrie colleagues, Jim Leighton and Neil Simpson, have made it clear they are 100% behind the fundraising efforts of Sue Ryder Dee View Court in Aberdeen.
Last year, the trio took centre stage at a charity event at the Marcliffe, which raised nearly £30,000 for the Kincorth-based facility, which provides dedicated  24/7 help to residents with a wide range of neurological conditions.
The former players are passionate about their backing for the £3.9million development of the centre, which will increase its capacity to allow more people through its doors: a process which has already started in 2020.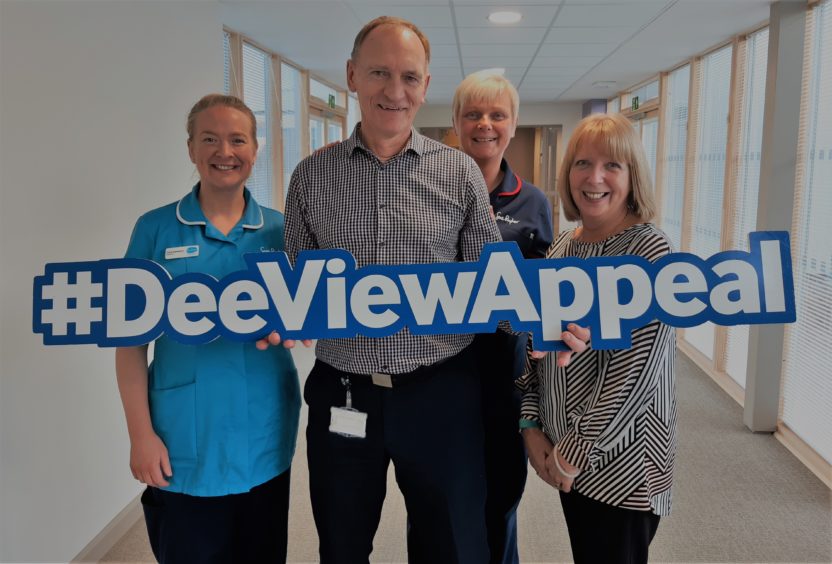 Mr Hewitt told the Press and Journal why he is so committed to backing the campaign and highlighting the inspirational activities which is carried out on a daily basis.
He said: "There are still people in Aberdeen who don't know about Dee View Court, but the work the staff do there is absolutely inspirational.
"People sometimes have misconceptions about these places. They think it is just old people who are affected by conditions like MND and severe stroke and the like.
"But nothing could be further from the truth. The people at the centre are folk from all ages and backgrounds who have been diagnosed with neurological conditions and they and their families shouldn't have to deal with it alone.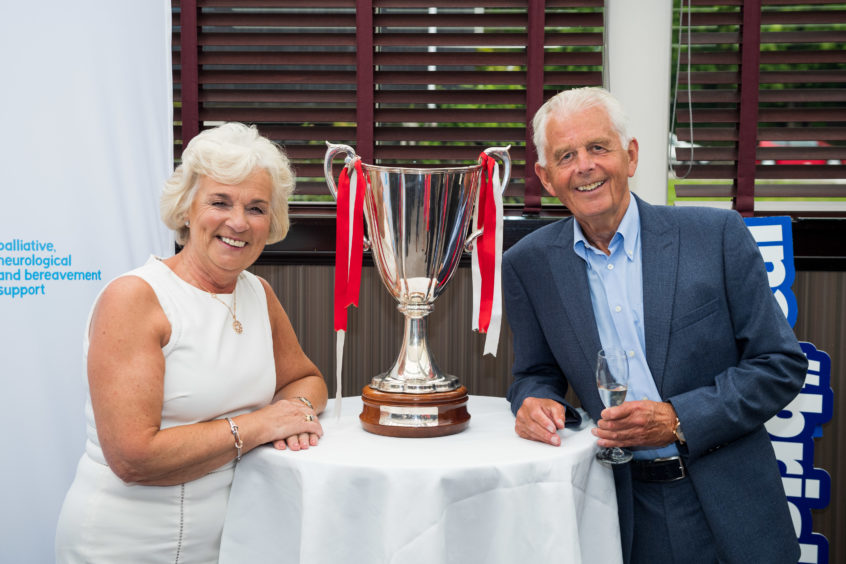 "We have to do whatever we can to help, because if we don't, there will be so many unhappy people in the world and families who have no support when they need it.
"These illnesses don't care what age you are or what ambitions you might have for the future. They can affect anybody and I think the whole city should dig deep for Sue Ryder Dee View Court. It is a passion of mine."
Jim Leighton, the former Scotland and Aberdeen – and Manchester United – goalkeeper has made regular visits to the Sue Ryder facility and admits he had been left humbled by the scale of the care, commitment and compassion which is constantly provided by the staff towards the residents.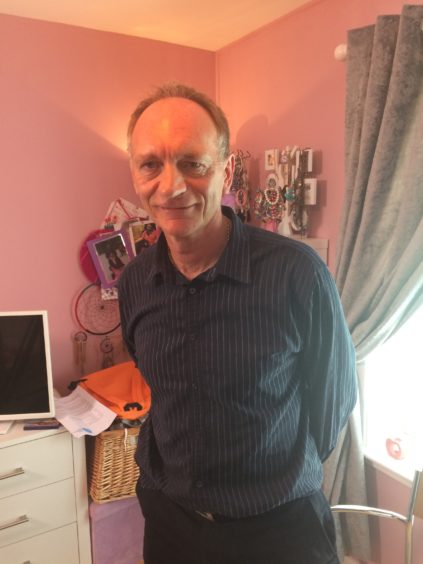 He said: "It is an unbelievable place. I am used to going into nursing homes because my dad was in one of them until he died last year.
"You walk into the centre and you never see anybody without a smile, whether they are a resident or one of the staff.
"Sometimes, you meet people and they are not folk who are older than me, they are people half my age, who still have more than half their lives to live.
"You know that Dee View Court is going to be their home, more or less, for the rest of their days and the quality of life they receive is outstanding.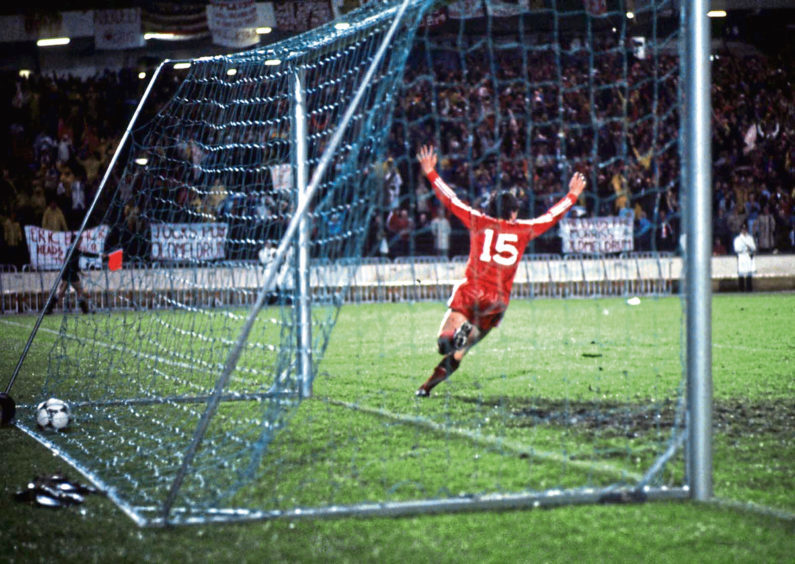 "So I want to do whatever I can to help with the charity campaign. The quicker they can get this extra money they need for the extension, the sooner they can help more people.
"I know that Dee View Court has a massive waiting list. And as soon as the last lick of paint is done, there will be 20 new people straight in."
Mr Hewitt and his teammates have enjoyed the limelight and appreciate they are now in a position to help others.
He added: "When we all came together last June, we enjoyed talking about our past experiences, but we were all aware that the night had extra importance, because we were raising money for the Dee View Court appeal.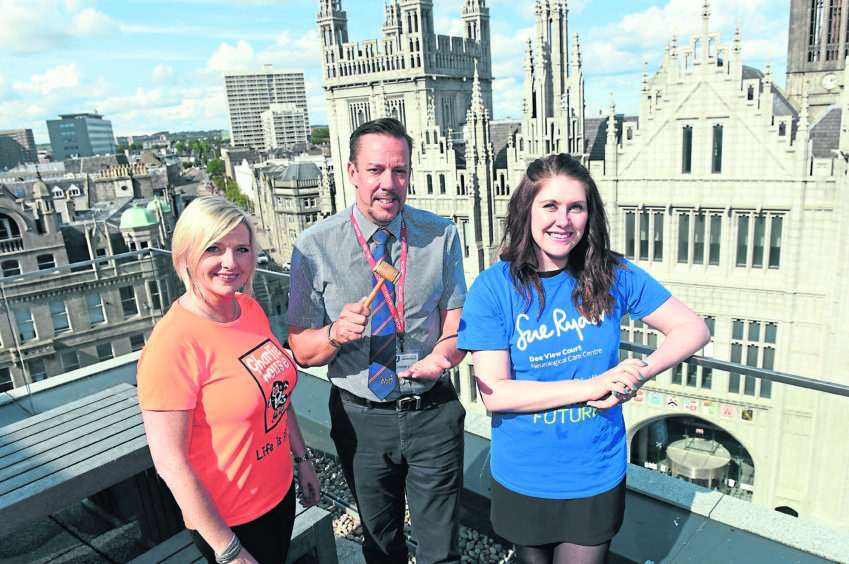 "If you can get involved, no matter in whatever way, then please do so."
The appeal has almost reached its target and plans are in place to amass the last £200,000 of the tally in the months ahead through a variety of initiatives, including an Adrenaline Drop next month.
People can find out more about the centre and donate to the appeal at www.sueryder.org/deeviewappeal