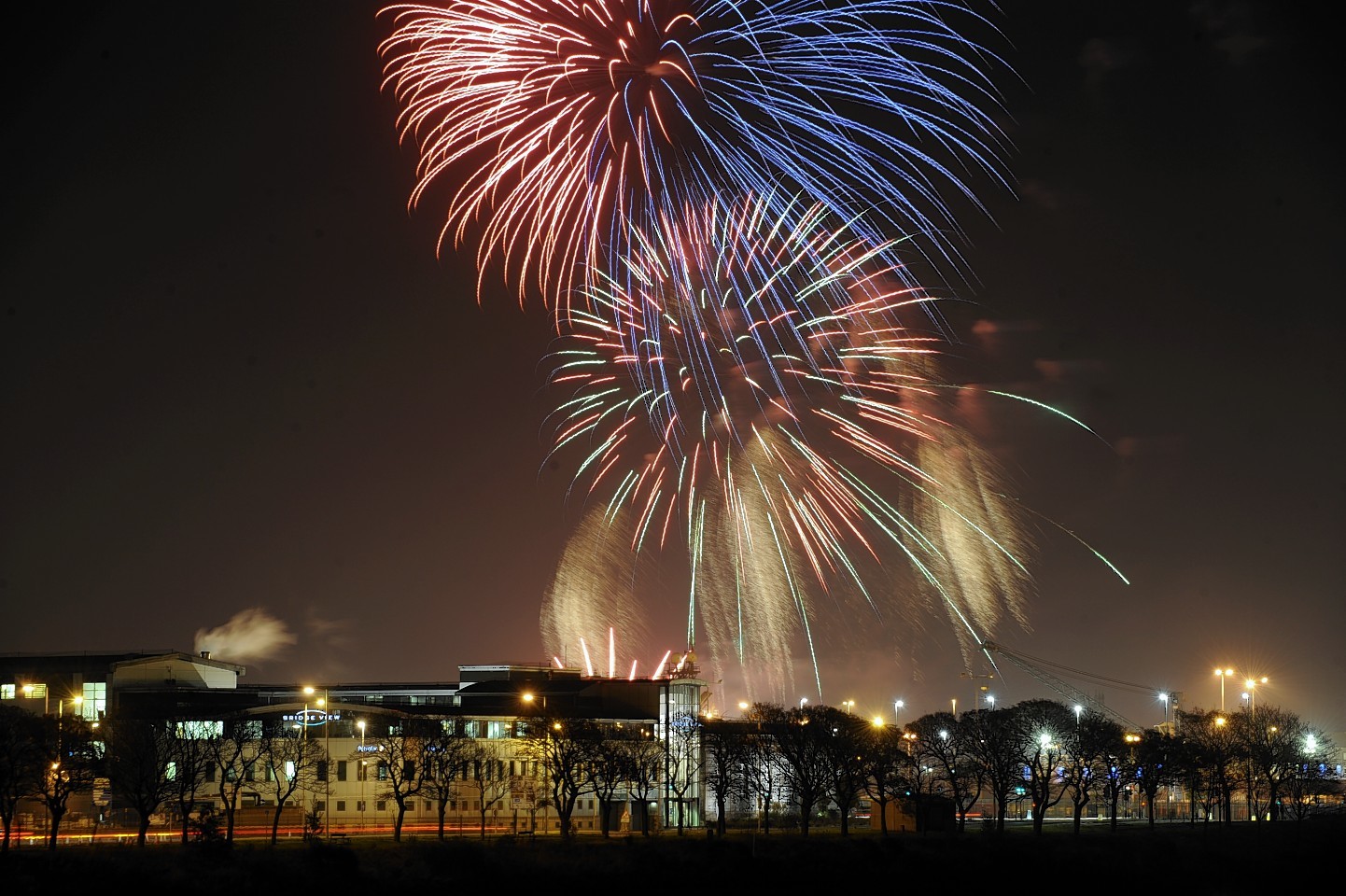 The skies across Aberdeen will shine an array of different colours as the city hosts their annual fireworks display at the Beach Boulevard tonight.
When does it start?
The event gets underway at 6.30pm with fire jugglers and a charity fire walk. The fireworks will take to the sky at 7.30pm as part of a 20 minute display.
Where can I see the display?
The fireworks will be launched from the Beach Boulevard with people able to spectate from the Queen's Links greenery.
What is the weather forecast?
Apart from being a little cold, the weather is going to be pretty good. With a little bit of cloud and mostly a clear sky the fireworks will be visible for all to see.
What is the theme?
The theme of this year's display is based on musicals following a public vote on the Aberdeen City Council website.
How much does it cost?
The event is free.
How can I get there?
A number of roads in the city are closed, so the best way to get to the fireworks display will be the use of public transport.
Park and Ride services are available with drop off points close to the display area. You can make use of these from the Bridge of Don, Kingswells and Souter Head Road (Aberdeen Altens Hotel).
Disabled parking
Disabled parking is available to Blue Badge holders, on Links Road with access via Urquhart Road, on a first-come, first-served basis.
Road closures
The following road closures and restrictions will be in place for celebrations tomorrow night.
Roads closed from 2pm to 10pm
Beach Boulevard – full length
Links Road from its junction at Beach Retail Park (ASDA) to the roundabout at the Beach Ballroom
Esplanade from a point just north of Accommodation Road southwards to the roundabout at Burger King
Accommodation Road – full length
Cotton Street – full length
Constitution Street – full length
Urquhart Road from its junction at Park Road to its junction at Links Road
Miller Street from its junction at Castle Terrace to its junction at Garvock Wynd
Park Street at its junction with Justice Port Roundabout (Beach Boulevard roundabout)
Commerce Street at its junction with Justice Port Roundabout (Beach Boulevard roundabout)
Roads closed from 9pm to 11pm
Beach Boulevard from its south junction with Links Road and its north junction to Links Road
Can I bring my own fireworks and sparklers?
No – these will be confiscated.
Will there be toilets on site?
Yes – public toilets will be located on the Queens Links grass areas either side of the Beach Boulevard.