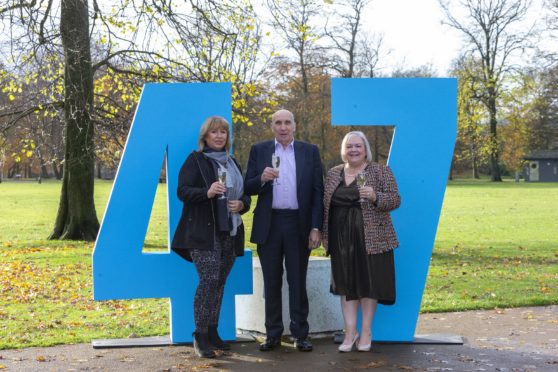 The good fortune experienced by three north-east lottery millionaires has proved a lucky charm for many others.
The winners came together at Aberdeen's Duthie Park yesterday to help the National Lottery mark its 25th birthday.
It has created 47 millionaires in the AB postcode area since its inception in 1994, with the north-east proving one of the UK's luckiest regions.
Among those toasting the lottery were Laurencekirk couple Fred Higgins, 69 and wife Lesley, 58, whose lives changed forever after scooping a £58 million jackpot in July, 2018.
Despite their own vastly improved financial circumstances, they believe their win has first and foremost given them the opportunity to help others.
"We're in a very fortunate situation whereby we can help people and make a difference to others," said Mrs Higgins.
Mr Higgins added: "We tend not to seek publicity because it's not about us, it's about what we can do for other people."
After buying a house and cars for themselves, they then shared their winnings with relatives.
Much of their time these days is taken up with helping the National Lottery raise awareness of good causes and the couple are in the process of setting up a charitable trust to help those in need in the local area.
Also marking 25 years of the National Lottery was Libby Elliot, 57, from Aberdeen.
Since winning £2.2 million in 2012, Miss Elliot has similarly spent much of her time helping good causes, including children's hospices and Guide Dogs for the Blind.
When the youngest of her four grown-up children left home earlier this year, however, her winnings also afforded her the opportunity to travel the world.
She said: "I became an empty-nester this year so have travelled a lot – Tel Aviv, Dubai, Bangkok, Phoenix and Las Vegas.
"I flew over the Grand Canyon, made my way to Minnesota, Salt Lake City and Buenos Aires – where I danced tango – and on to Montevideo and then Brazil.
"This has been my travel year. Anyone who has said 'come and visit', I've done it. I'm off to Vietnam next."
Since 1994, a staggering 276 prizes of at least £50,000 have been banked by players with an AB postcode, including the 47 millionaires.
Senior winners' advisor at the National Lottery, Andy Carter, said: "It's fantastic to see Aberdeenshire among some of the luckiest postcodes in the UK."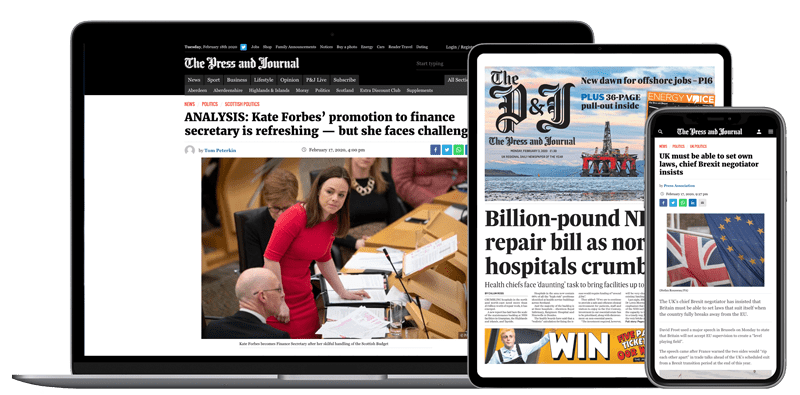 Help support quality local journalism … become a digital subscriber to The Press and Journal
For as little as £5.99 a month you can access all of our content, including Premium articles.
Subscribe