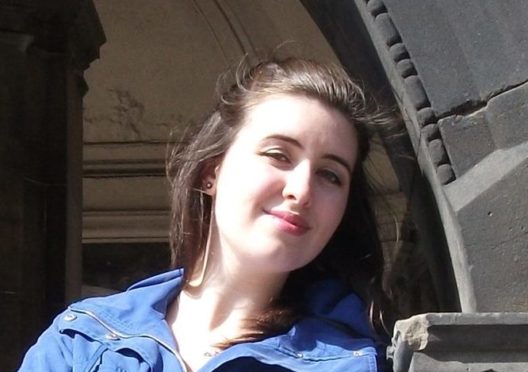 The magician who inspired Harry Houdini, a Nazi-fighting nurse and the man responsible for making Aberdeen a "floral city" are just some of the extraordinary people profiled in a new book.
Lisa Sanders' soon-to be launched first novel explores the "forgotten heroes" of the north-east's history.
Unusual Aberdonians: 36 (ish) Lives Less Ordinary in the North East of Scotland begins with the tale of Isabella MacDuff, Countess of Buchan, who was a significant figure in the Wars of Scottish Independence during the early 1300s.
It visits figures such as John Henry Anderson – the "wizard of the North" who inspired Houdini and Mary Helen Young – and an Aberdeen nurse at the forefront of the resistance movements against the Nazis in Paris.
The nurse was in the French capital when the Germans took the city, arrested and then released, only to stay in the city to offer what aid she could.
She was arrested a second time, accused of helping a downed airman evade capture and died in the Ravensbruck concentration camp in 1945.
The book continues on through history to finally reach David Welch – revered for his transformation of the "Granite City" into the "floral city" after his arrival in Aberdeen in 1967, aged just 33.
The celebrated Royal horticulturalist helped the city shed its stony reputation and instead garner a record-breaking array of Britain and Scotland in Bloom titles.
During his time in his adopted city, the number of rose bushes in the city grew from 27,000 to more than two million.
Ms Sanders said: "We are not always good at celebrating our history in Aberdeen. There are some really fascinating figures we don't shout about.
"No-one really told me these stories growing up and I think it is important for the younger generation to hear them."
She added that her favourite chapter in the book is that of Jane Gordon, a "forceful" personality who helped set up the Gordon Highlanders alongside husband Alexander, 4th Duke of Gordon, and son George, Marquess of Huntly.
Ms Sanders, who runs Scot Free Tours, which she set up to challenge people's perceptions of Aberdeen by telling them lesser-known stories of the city.
In 2017, the 26-year-old expanded to cover more of the north-east and has since created audio guides of Dundee, Inverness, St Andrews and Stonehaven.
She added: "Over the last three years, many people have asked me where they could read more about the weird and wonderful people I talk about on my tours.
"But I could find no single book that brings together profiles on interesting figures from across Aberdeen's history.
"Eventually I decided the best thing to do was to write it myself."
The book will be launched at Blackwell's in Old Aberdeen on November 20 at 5pm. To book a place, visit Eventbrite.