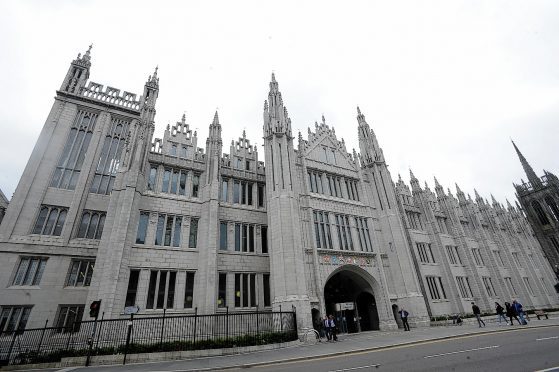 Aberdeen's Lady Provost will fight to win a city Westminster seat for Labour – competing against three of the city's councillors.
Shona Simpson, the wife of Lord Provost Barney Crockett, has been chosen to contest Aberdeen South for the party.
The other main party candidates for the seat at the upcoming election all also have strong connections with the city council- serving councillors and as group leaders for their respective parties.
Former Tory MP Ross Thomson will not seek re-election following allegations of groping in a commons bar.
He strongly denies all accusations.
While Mr Crockett is suspended from the national party as part of the group of nine Labour councillors who formed a council administration with the Tories in 2017, Ms Simpson remains a member.
Last night she said: "This election is about opportunity for the many and as a former teacher I understand how opportunities for all can shape the future of our young people.
"I am delighted that today Richard Leonard underlined the need to end homelessness and commit Labour to building 120,000 homes right across Scotland.
"Of course I am proud that here in Aberdeen South, the Labour led council is committed to building council houses.
"The SNP and the Tories will want to fight about the constitution but I want to fight for the citizens who need a Labour government to fulfil their ambitions."
Conservative candidate Douglas Lumsden, who is also the council's co-leader, said: "The message so far, on the doors and in the street, is clear – voters here understand that only the Scottish Conservatives can stop the SNP.
"On day one, a Labour government will back another divisive separatist referendum and every seat Nicola Sturgeon wins is an excuse to carp on about independence."
Stephen Flynn, SNP candidate said: "There can be no doubt that this election will define our future.
"Aberdeen South needs an MP who will protect our city's interests by fighting to retain our place as an international city within the European Union.
"But this election is about more than just stopping the Tories pushing through their damaging Brexit.
"It's also about standing up for those who have been so badly impacted by austerity, and building on our oil and gas experience to lead the renewables future."
Liberal Democrat candidate Ian Yuill said: "My priorities for Aberdeen South are stopping Brexit, which will be hugely damaging for Aberdeen, and halting the independence movement, which will do similar damage.
"We will look to boost the local economy and prepare us for a 21st century low carbon future."
The Greens will not contest the seat.