VIDEO: Police and fire investigating former Aberdeen army barracks blaze
A joint police and fire investigation is underway after fire tore through the former territorial army barracks site on Tuesday evening.
The cause of the fire is unknown and it is unclear at this stage whether it may have been deliberately started.
The fire, which burned for about two hours, caused significant damage to both the interior and the exterior of the Roy Strathdee Building.
Thick smoke hung over the area for hours after the fire was extinguished and police were forced to restrict access to some streets.
Reports of a second fire, within the grounds of nearby Seaton Primary School, proved to be a misunderstanding relating to an organised bonfire.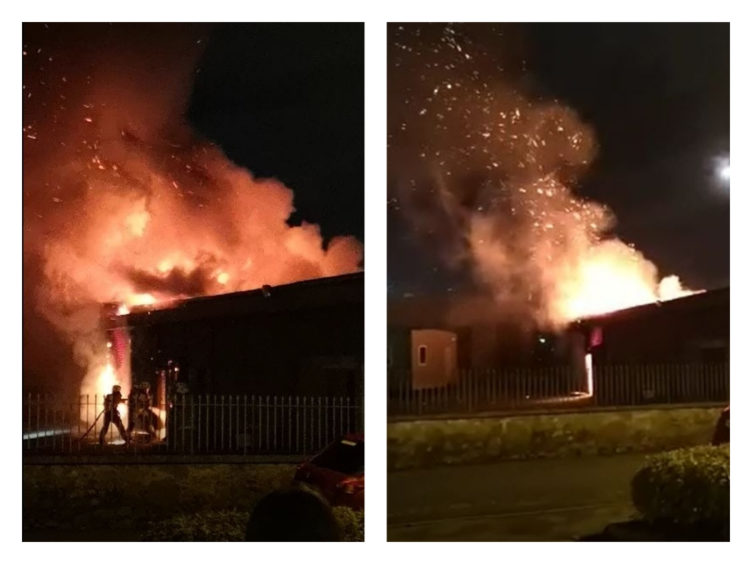 Named after the 20th century Scottish chemist of the same name, the now derelict building was once used to give university students the opportunity to undertake Reserve Officer training and further ambitions to join the armed forces.
Four fire crews from the central and North Anderson Drive stations made their way to the barracks after receiving a flurry of calls from residents and passersby at about 9pm.
The first firefighters were on the site within five minutes and managed to put the fire out by around 11.10pm.
Crews remained at the scene alongside police until about 3.20 am checking the building and beginning investigations.
No-one was hurt.
Local resident Jamie Gibson said: "My girlfriend made me aware of the fire at about 9pm when she came in saying we had to call the fire brigade.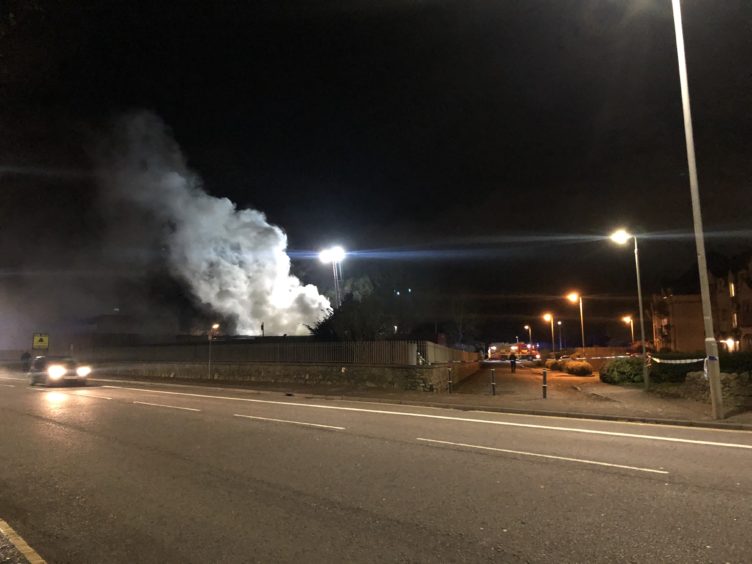 "Within two or three hours they had the fire under control, but the thick smoke sat over the streets for hours afterwards."
Police diverted members of the public away from the area after closing the junction from King Street to Lord Hay's Road and Don Street.
They made an exception for residents of the neighboring buildings, allowing them access to their properties.
Both fire and police services are now coordinating a joint investigation to understand the cause of the fire.
A police spokesman said: "Officers are working with Scottish Fire and Rescue Service to investigate a fire in Don Street, Aberdeen.
"Inquiries are ongoing to establish the full circumstances."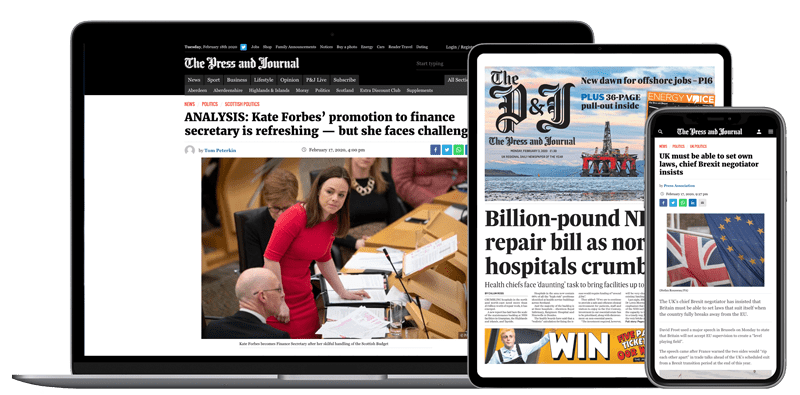 Help support quality local journalism … become a digital subscriber to The Press and Journal
For as little as £5.99 a month you can access all of our content, including Premium articles.
Subscribe