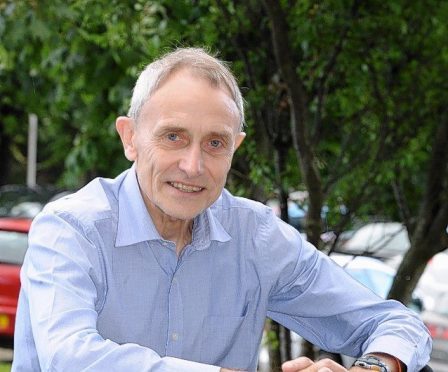 The death of Aberdeen athlete Mel Edwards from cancer, aged 76, has sparked tristesse across the north of Scotland and beyond.
There can't be many people in the Scottish sporting firmament whose unstinting work ethic, effervescent energy and sheer sense of fun made such an indelible impression.
One of the most heartfelt tributes has come from Colin Youngson, an international runner who competed for Aberdeen University and Aberdeen Amateur Athletics Club, who is also a former three-times Scottish marathon champion.
He has offered his thoughts on somebody he regarded with admiration and affection.
In fact, his paean extends further than that and struck me as positively beautiful.
Colin said: "Meldrum Barclay Edwards was one-of-a-kind: relentlessly optimistic, enthusiastic, energetic, dedicated, determined, uncomplaining, brave.
"I remember umpteen encounters with this marvellous human being.
"When I was in first year, I saw him – the Sixth Form runner hero – winning the Aberdeen Grammar School Mile. His family home was only quarter of a mile from mine, so I often walked up to see him.
"After he had graduated from Aberdeen University, I matriculated. In 1967, near the end of my first year, getting fitter (or so I thought), I joined him one afternoon for a hard five-mile run round the Links Golf Course, with Mel talking non-stop, telling me how well I was going.
"It was my only training session of the day; but it turns out it was his third, with an evening one to come. Four times fast round the same route! He was almost at his marathon fitness peak.
"After he gave up top-level road-running due to leg injuries, I wondered how on earth he could have transformed into a record-breaking ultra-distance hill runner. But he did.
"Much later, in 1988, Mel was part of the four-man AAAC team that won the Scottish Veterans Cross-Country title in Clydebank.
"I won the M40 contest, with Graham Milne third, and looked round to see Mel outsprinting Roddy MacFarquhar to become M45 champion. Mel's delight was infectious – it was his first Scottish title since he won the 1964 Scottish Junior National event (beating future greats Ian McCafferty and Lachie Stewart).
"A few years later, the AAAC eight-man squad won the Scottish Veterans Alloa to Bishopbriggs road relay. On the drive home, we stopped to celebrate in the famous Gleneagles Hotel, since, if we proved victorious, I had promised to buy everyone a beer.
"We were all wearing totally inappropriate jeans, sweatshirts and trainers, so even Mel pushed me in front to negotiate with the posh doorman – who kindly let us into the American Bar, which did not have a dress code.
"When he became Meldrum Barclay Edwards, Member of the Order of the British Empire (or MBE squared, as he called it) no one could have deserved the honour more. Everyone admired and liked him.
"When he first contracted cancer, I visited him in hospital and we laughed our way through my collection of Alf Tupper – The Tough of the Track – photocopies.
"I could add so many more memories. His tales of dawn jogging at Rubislaw, saying hello to the fox that trained there at the same time; the seventy-minute run aged 70; and so many charitable ventures into which he poured his heart and soul.
"He is gone at last, but he's unforgettable. Like so many other people, I was very fortunate to know the inspirational Mel Edwards."
It's a wonderful tribute to an extraordinary fellow.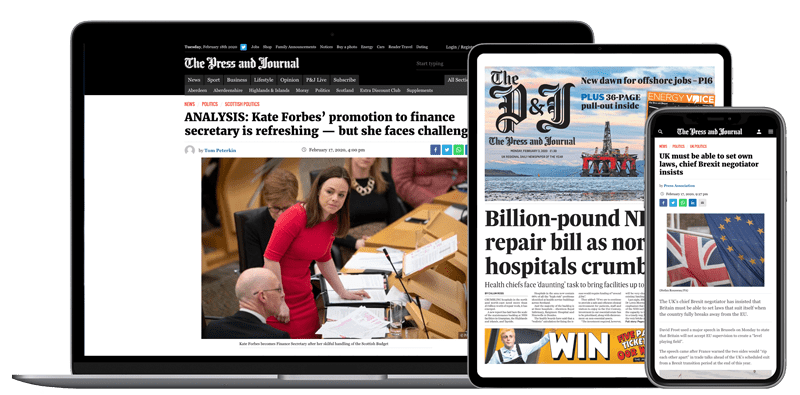 Help support quality local journalism … become a digital subscriber to The Press and Journal
For as little as £5.99 a month you can access all of our content, including Premium articles.
Subscribe