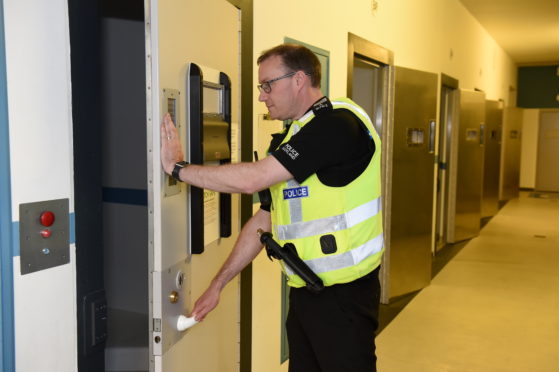 Criminals have been warned they will spend Christmas behind bars if they step out of line during a major festive crackdown on retail crime in Aberdeen.
Undercover and uniformed officers have been visiting the city's shops and speaking with bosses to investigate "emerging crime trends" in the sector ahead of one of the busiest spells of the year.
As well as shoplifting and anti-social behaviour, the use of counterfeit money can increase during November and December as stretched shop staff deal with larger queues.
Last night police sergeant Andy Sawers, of the problem solving team at Aberdeen city division, said the approach was already paying off and there had been arrests made.
He added that the approach was to keep criminals "off the streets" and that some "won't see Christmas" at large in the city.
Sergeant Sawers said: "My background is in retail crime and I think working directly with retailers is a good approach that can help us nip criminality in the bud.
"We have been speaking with the shopping centres and retailers about what level of problems they are experiencing to see where we can best assist.
"It is an ongoing and everyday operation.
"The retailers seem to be really positive about the patrols and the guys in plain clothes have already had some results."
He added: "We will be stepping up patrols around the city centre during the festive season not just in connection with shoplifting but also things like using counterfeit money and anti-social behaviour at night.
"With the uniformed officers on patrol we are hoping their visibility will deter a lot of crime and the plain clothes officers will also be keeping a close eye.
"We are looking to take criminals off the streets and maybe, if successful, they won't see Christmas on the streets at all."
Adrian Watson, chief executive of city centre business body Aberdeen Inspired, said "a small minority" of trouble makers could slip in with crowds during the festive period.
However, Mr Watson, who previously served as chief superintendent and divisional commander for the Aberdeen City division of the police, pointed to the numerous purple flag awards given to the city for its safety.
He said: "Christmas is an especially busy time of the year… but it is reassuring to hear that Police Scotland continue to speak with retailers and hear their issues.
"At the end of the day it's a numbers game.
"With all the people coming into the city – something we as an organisation very much welcome – there can be an opportunity for a small minority of people to cause trouble.
"It is not just retail but also people coming in for the Christmas parties in the city and one or two people can be left in a vulnerable position.
"I welcome this initiative. It is what we have come to expect from the police."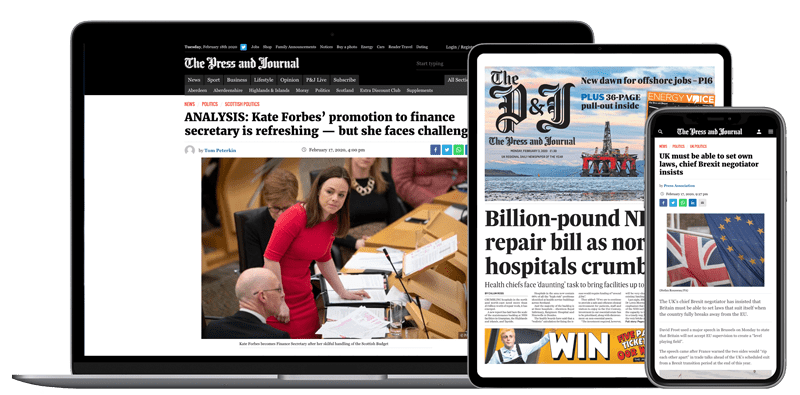 Help support quality local journalism … become a digital subscriber to The Press and Journal
For as little as £5.99 a month you can access all of our content, including Premium articles.
Subscribe