A war hero who recently parachuted into Arnhem – 75 years after being captured there – has now received further recognition for his accomplishments.
Sandy Cortmann was presented with the Arnhem 50th Anniversary medal by Colonel Clinton Hicks, Parachute Regiment and Airborne Alliance chairman yesterday at his care home in Bridge of Don.
The 97-year-old was also handed a special 70th anniversary plaque from Mr Roger Beets, chairman of The Airborne Commemoration Foundation Arnhem.
And as well as the military recognition, Mr Cortmann was moved by receiving a sackful of postcards which had been written by children in the Netherlands.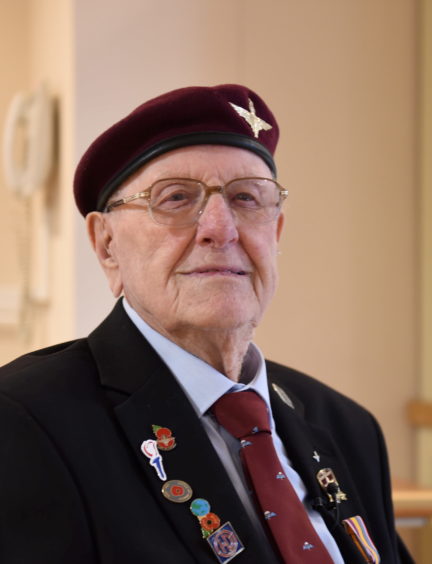 Dick Plekkenpol from Gelderland TV travelled to Aberdeen to attend the ceremony and present the veteran with the 350 notes – by tipping them all onto his lap.
Viewers of the Dutch TV station sent in the cards to thank Mr Cortmann for attending the 75 battle of Arnhem commemoration in September and praised him for performing a tandem parachute jump.
One read "Dear Sandy, I want to thank you so that I can live free".
Mr Cortmann said he would "wear his glasses out" trying to get through them, and said receiving the medal felt "terrific."
"There's lot of guys that aren't here that should be sitting here," he added.
The Lord Provost Barney Crockett pinned the medal to Mr Cortmann's jacket during the ceremony.
He said: "Sandy is a massive inspiration for everybody. To see the depths of public appreciation for him is amazing.
"He's a huge celebrity in The Netherlands and we appreciate him here as well.
"It is absolutely fantastic for Sandy and the whole of Aberdeen."
Care assistant, Alana Davidson, accompanied Mr Cortmann on his memorable trip recently.
She said: "Today he's been amazing, he's been back in his room the past few weeks since Arnhem and he's had quite a lot of visitors.
"But I think this ceremony, getting the medal and seeing the paratroopers again is bringing it back, what it was like across there.
"He's been taking it all in his stride and since he's been back in the home he's loving  getting letters every week, he's had them from England and Scotland as well. He's enjoying reading them all."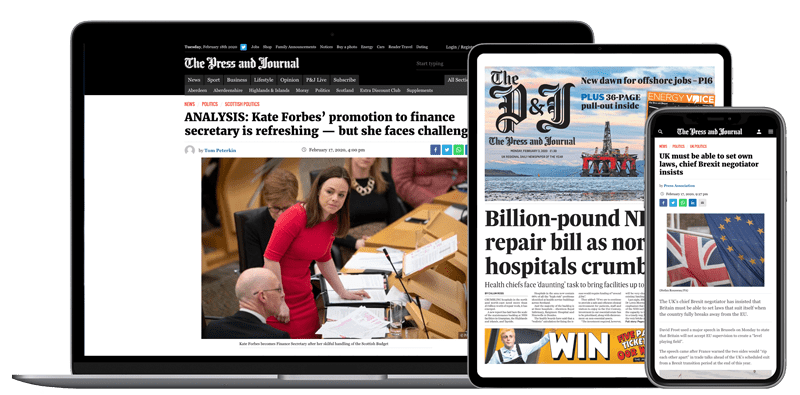 Help support quality local journalism … become a digital subscriber to The Press and Journal
For as little as £5.99 a month you can access all of our content, including Premium articles.
Subscribe