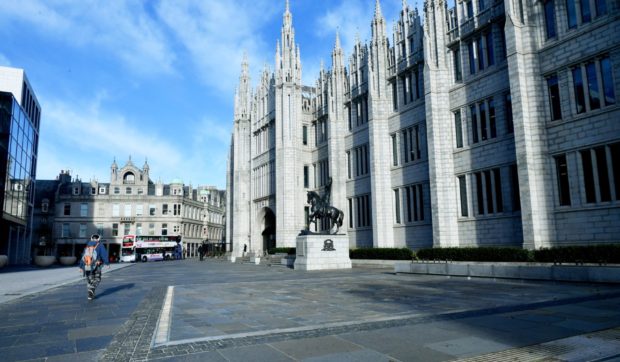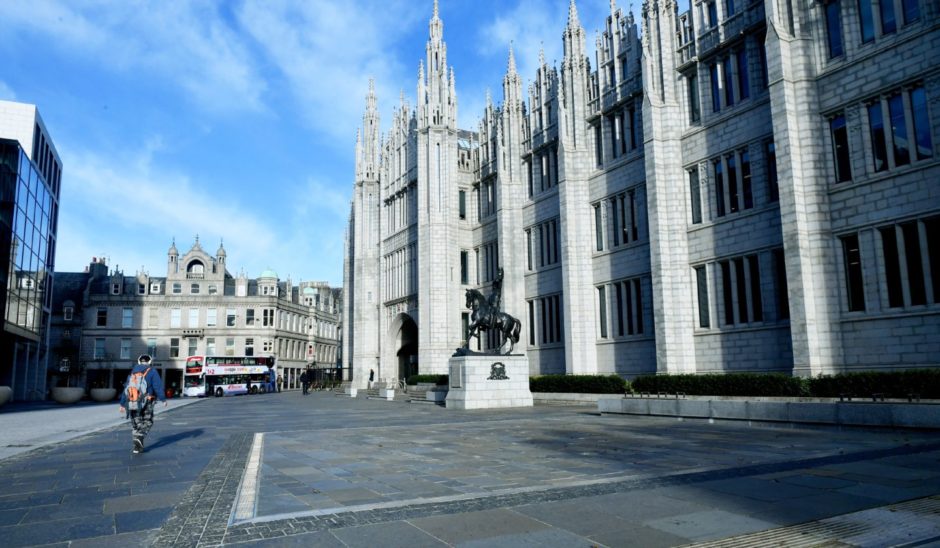 Cash-strapped council bosses have warned there is not enough "capacity" to bring more refugee children to Aberdeen.
The UK Government is "keen" for local authorities across the country to help with the "dispersal" of unaccompanied asylum seeking children (UASC) from the two English councils of Houndslow and Kent, according to a new report to next week's education committee.
Unaccompanied children, many of whom are fleeing some of the world's worst war zones, require a large level of support from local authorities in the likes of housing, education and support.
But the report warns that Aberdeen is unlikely to find proper accommodation for the children and they are building bridges with the "faith community" in the city in anticipation.
This year, the city council had to trim more than £40million from its budget.
It is understood that Kent is home to 1,000 UASC while an Aberdeen City Council spokesman said they had "a small number".
Aberdeen became home to around 100 Syrian refugees fleeing the civil war in 2015, but many of these are families who require less support.
The report adds that the number of asylum seekers coming to the UK is likely to fall in coming years.
It reads: "The government has amended the legislation which allows for UASC to be dispersed.
"At present this is on a voluntary basis, although could move to a compulsory basis should demand grow.
"Current assessment would indicate that (the council) is not able to offer placements to UASC.
"(Council) staff have established links with the local faith community to explore support options should this situation change.
"Impact will provide for different border controls and number of UASC entering UK anticipated to slow.
"The needs of UASC are very different to other groups of young people in terms of legal status and experiences."
Last night Aberdeen and Aberdeenshire Green party co-convener Guy Ingerson said the local authority could be "missing an opportunity" given the population decline in the region.
In June, it emerged the Granite City's population had dropped by about 1,040 since 2017.
Mr Ingerson said: "This could be a short-sighted move as Aberdeen and Aberdeenshire have recorded population declines due to the oil and gas crash.
"Not only is this investing in the future of these children but also in the region.
"Considering some of the things the council spends money on, perhaps we should re-examine our priorities."
SNP education spokesman David Cameron said: "Aberdeen City Council should be doing everything they can to explore all avenues to assist these children.
"After all – they have had their lives completely turned upside down, and have likely experienced things we can barely imagine."
Liberal Democrat education spokesman Martin Greig said: "Aberdeen and the north-east have a positive reputation in welcoming refugees. Hopefully the city can continue to reach out to help those in genuine need."
An Aberdeen City Council spokesman said there was a "small number" of the children in the city currently but could not say exactly how many "to ensure we don't risk identification".
He added: "As the report indicates, the view is Aberdeen does not have capacity to accommodate additional UASC at present."
Houndslow and Kent councils were contacted for comment.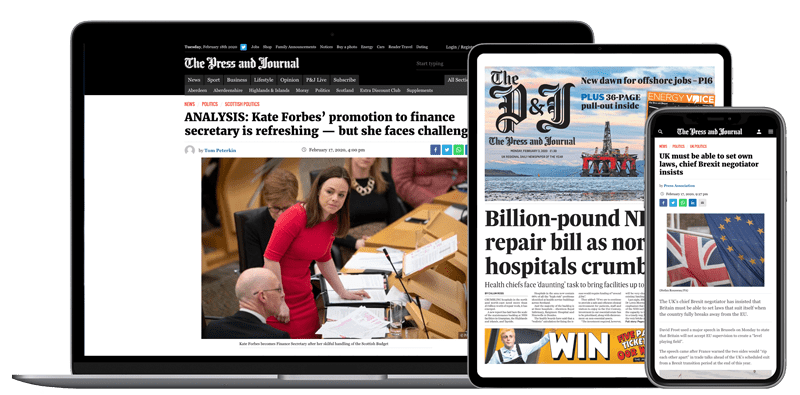 Help support quality local journalism … become a digital subscriber to The Press and Journal
For as little as £5.99 a month you can access all of our content, including Premium articles.
Subscribe