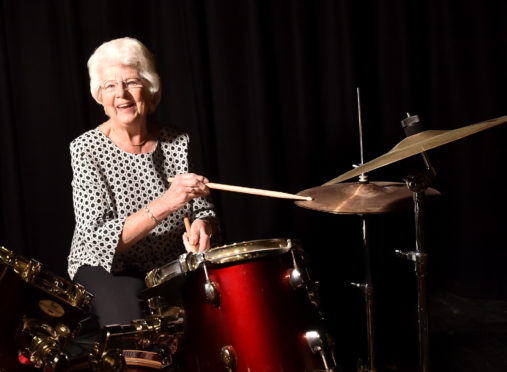 An Aberdeen stalwart has been honoured by a talented group of students after her generous efforts to provide musical instruments for them.
Peggy Finnie, co-founder of the city's iconic Finnies Jewellers, celebrated two major milestones in the company of friends at St Machar Academy last night – her 80th birthday and her 60th wedding anniversary.
The grandmother of nine had been busy over the last few months collecting musical instruments from charity shops around the city to donate to the school's music department.
She said the school was special to her as her husband Ron Finnie once studied at Powis School, now known as St Machar Academy.
Previously, the couple had secured a new sound system for the assembly hall and this time around managed to round-up to 25 recorders and a new drum kit.
As a show of gratitude, the school organised a concert in her honour, with pupils of all ages performing pieces such as Elvis Presley's Can't Help Falling In Love, Don't Stop Believing by Journey and Bring Him Home from the hit-musical Les Miserables.
Dozens of students filled the stage to close the show by singing Happy Birthday to Mrs Finnie.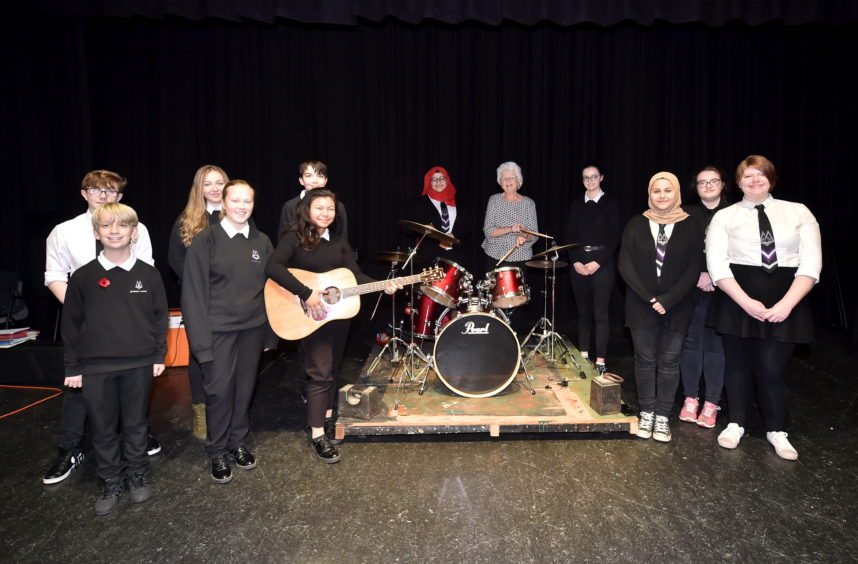 Deputy head Alisdair MacGregor said a few words at the end of the performance and thanked her for her "generosity" and "warmth".
Mrs Finnie said she had heard about the academy during a charity event and told her husband "We should be supporting that school".
She said: "I started collecting musical instruments from all the charity shops, to the extent that eventually they started coming to me when they had new ones in store.
"I think this is about getting involved and knowing your city – doing something good that isn't just giving money.
"I give a lot of my time to the school and I have been following some of the students for as long as five years.
"I have seen them grow more confident on stage over the years and wanted to continue to see that happen.
"It's about being who you are and never forgetting where you came from.
"More people should be giving up their time to causes like these.
"I didn't want anything fancy for my birthday or our anniversary – no wine bottles or flowers.
"I just wanted my friends who came to give a small donation."
Guests were invited to donate on the evening, and all the money collected will go towards St Machar Academy's music faculty.