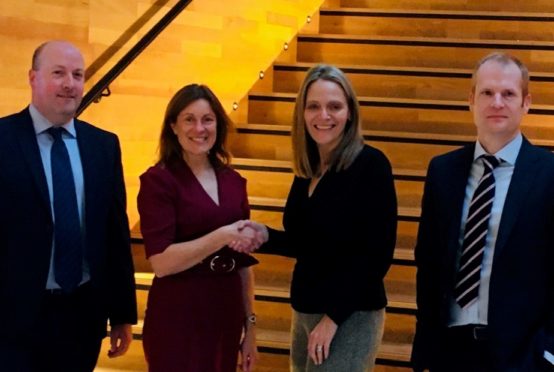 An Aberdeen cancer support charity has been given a £30,000 boost.
Apache North Sea handed over the cash to Maggie's Aberdeen yesterday to help cover the running costs of the centre.
The oil firm is a long-standing supporter of the charity, and this is the latest donation made to the team.
Paula Cormack, centre fundraising manager said: "It's so heartwarming that there's quite a few companies that have been with us since the start of our journey – before we even opened as a centre.
"Its almost like they're the founding fathers and its important that their legacy is continued.
"When we found out that we received the funding,we were elated."
The Maggie's Centre costs about £500,000 to run each year.
Karen Williamson, HR manager for Apache said the money had been raised by the offshore team.
Each offshore platform has a small shop and all of the profits are then donated to charity.
She added: "Apache has been a strong supporter of Maggie's Aberdeen cancer care centre since the very beginning and we're delighted to continue this partnership with a donation towards their annual running costs and services.
"Maggie's provides invaluable practical and emotional support to people living with or affected by cancer and we are thrilled our contribution, which was generated by our offshore workforce, will allow the centre to continue providing support for so many in the north-east."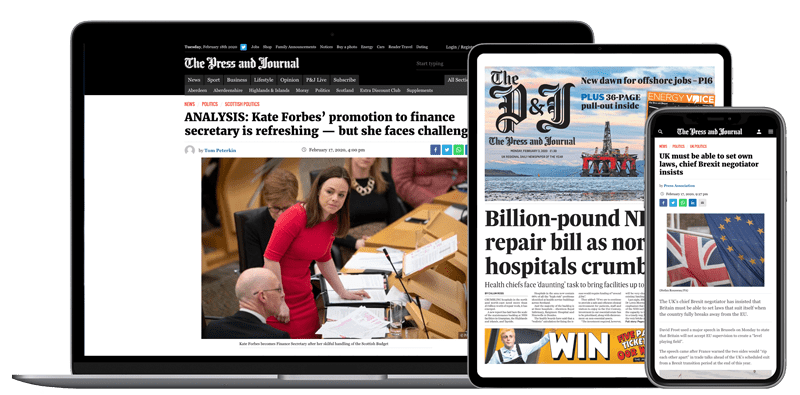 Help support quality local journalism … become a digital subscriber to The Press and Journal
For as little as £5.99 a month you can access all of our content, including Premium articles.
Subscribe