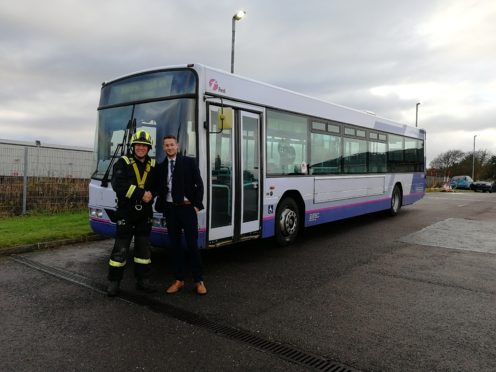 A bus destined for the scrapheap has been given a second lease of life as a training tool for firefighters.
First Aberdeen has donated one of its out-of-service vehicles to the fire service's training centre in Portlethen.
The vehicle will be used by crews to hone the skills needed to deal with crashes involving large vehicles.
Michael Smith, First Aberdeen's depot engineering manager, personally delivered the vehicle to the Portlethen centre.
He said: "We are delighted to be able to support and aid the training of local firefighters in Aberdeen and across the fire service through the donation of this bus.
"We are grateful for all that the team do at the Portlethen Training Centre for our local community.
"They train the operational firefighters who keep us all safe."
Gary McArthur, Portlethen Training Centre stadium commander, said: "This is a huge training asset and will be used as part of our road traffic collision and heavy rescue training."