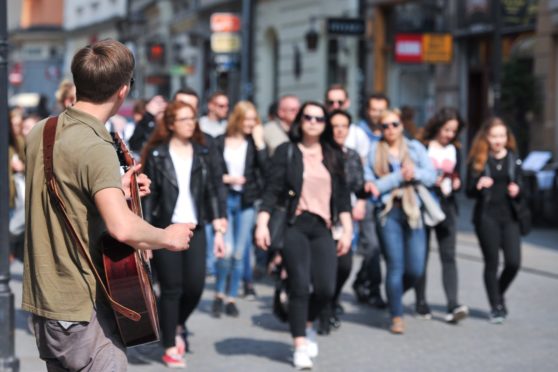 Calls have been made for city leaders to consider banning buskers from the streets at night.
Residents living in the centre of Aberdeen have complained that musicians entertaining pub and nightclub revellers are keeping them awake by performing into the small hours.
Some have reported hearing amplified tunes from street performers as late as 3am.
As a result, the City Centre Community Council has called for an investigation into the options available to ease the issue.
Last year Dundee City Council banned buskers from using amplifiers when performing on the street, saying the move was designed to prevent the act from "becoming intrusive and an annoyance."
READ MORE: Emeli Sande inspired by Aberdeen buskers as she looks for the next music star
And a "code of good practice" was established in Glasgow, requiring musicians to keep volume at a reasonable level and respecting those around them.
Now it has been suggested that Aberdeen should consider introducing a by-law requiring buskers to turn down their speakers after a certain time to tackle the problem.
Community council chairman Dustin Macdonald said it is important that a balance is struck, so as to not inconvenience performers.
He said: "If you're in the city centre you're probably slightly more accepting of noise.
"I can accept it will be noisy sometimes because I've chosen to live in the city centre.
"I know there's going to be more traffic and drunk people walking past my building, and it's a high-rise so there's going to be knocks and bangs from other people.
"But there comes a point where you have to question what is acceptable noise and what isn't, and perhaps amplified music at 3am is above that limit."
Public opinion on the matter was divided when we took to the streets of Aberdeen yesterday.
77-year-old Lillian Rosie said: "I don't think they should be on Union Street full stop, I think it lowers the tone of the town.
"There have been more and more of them in recent years and they are increasingly loud late at night."
30-year-old music student, Cally Hutchinson said: "It would be a shame to stop people doing what they love as and when they want to, I personally love seeing the buskers play.
"Down by the trinity centre they almost play a gig every night and are more than happy to take requests."
---
>> Keep up to date with the latest news with The P&J newsletter
---
Speaking on St Nicholas Street yesterday, 52-year-old Charlie Senesi, who has worked as a busker all his life, said: "If I don't have the freedom to play as and when I want, it defeats the purpose of a busker's lifestyle.
"I love what I do, it would be a disaster for me if I wasn't able to do this when I wanted.
"If I'm not making money I would have to rely on bank food and I have my dog to provide for as well."
A council spokesman said: "We have been made aware of complaints from city centre residents with regard to night time busking which is not an activity that falls under licensing regulations.
"Nevertheless, we are currently investigating the matter."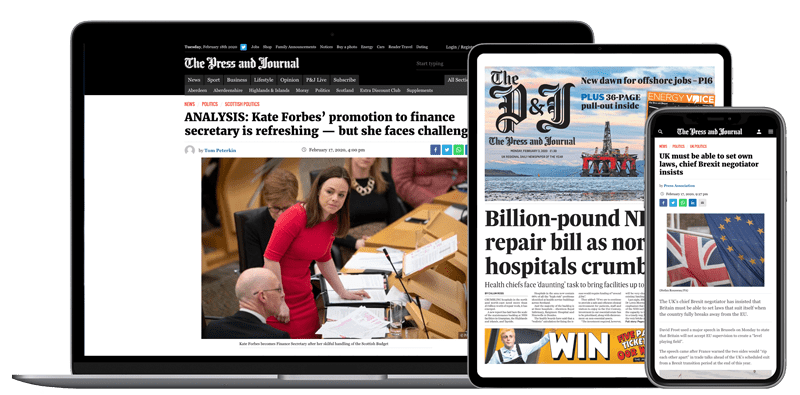 Help support quality local journalism … become a digital subscriber to The Press and Journal
For as little as £5.99 a month you can access all of our content, including Premium articles.
Subscribe