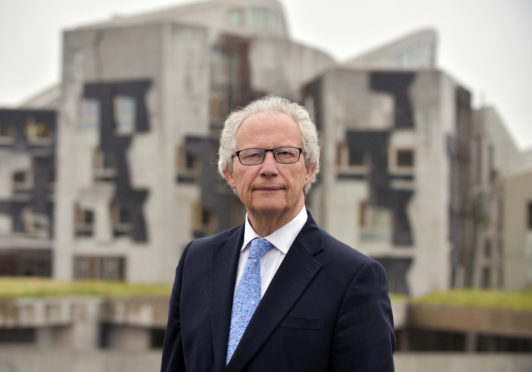 A leading town planner has said other cities should take note of the "real quality grass-roots regeneration" happening in the north-east.
Former first minister Henry McLeish has hailed the region for its successful work reviving town centres.
He made the comments ahead of the annual Scotland's Towns Conference, which will be held in Aberdeen on Wednesday.
It will bring together nearly 200 government and economic representatives to discuss the best ways to bring "life, vitality and vibrancy" back to public spaces.
Mr McLeish said: "Sometimes local and national government need to take a step back and allow local people the space and budgets to be innovative and creative.
"No amount of government policy will help us regenerate our towns for the future if local people aren't front and centre.
"There are examples of real quality grass-roots regeneration here in the north-east.
"The rest of the country could learn from what's happening in Huntly, Peterhead, Inverurie and Aberdeen.
Phil Prentice, the chief officer of Scotland's Towns Partnership, added: "The north-east is a shining example for the rest of the country about what can be done through creative thinking and partnership working.
"The work that both councils have delivered with local communities and stakeholders is a blueprint for regenerating towns across Scotland."