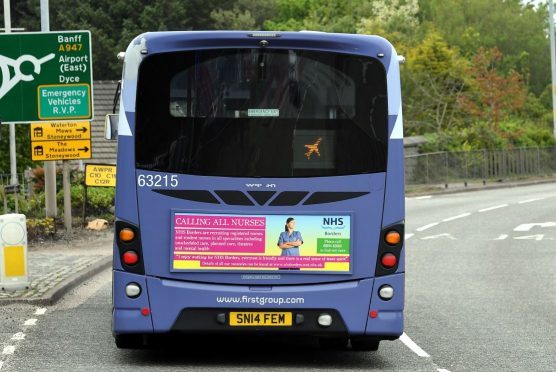 A group of Aberdeen residents have called on First to revise its bus routes while the Christmas Village is running.
Irene Christie claims she feels "confined" to her home in Gallowgate while the market is on, as the buses are routed too far away from her usual stop.
The 81-year-old, who walks with a stick, said that bad weather can also add to the challenge and urged First Aberdeen to have another look at its revised stops.
She wants the number 17 and 19 to continue onto Gallowgate and turn right at Greyfriars House, instead of the earlier turning at Spring Garden, which she says means residents could benefit from the original route.
Mrs Christie claims she wrote to the bus company last year about her concerns when Broad Street first closed, but had no reply.
Now she is renewing her appeal, and said: "When you come off West North Street  and you've got two bags and the stairs to tackle, it's a to struggle to get into the house.
"I'm 81, have a walking stick and a sore leg so now I need to be more careful. I need to limit my bags because of the stairs and high winds on the Gallowgate.
"I wrote to First Bus last year when it was happening – no reply.
"I wrote to them again, begging them to give us a Merry Christmas – I was begging them to help us out. No reply.
"The ironic thing is that there was a cycle race on earlier in the year, the number 17 and 19 bus continued on Gallowgate to drop us off – they could do that again."
David Adam, depot operations manager at First Aberdeen said: "We are aware of some customer feedback in regard to the diversions in place for Christmas festivities that are affecting services via the Gallowgate.
"We have taken feedback on board and will tweak the route to incorporate the bus stops on the Gallowgate to make access to our services during the disruptions easier for all passengers. The route will be adjusted with immediate effect."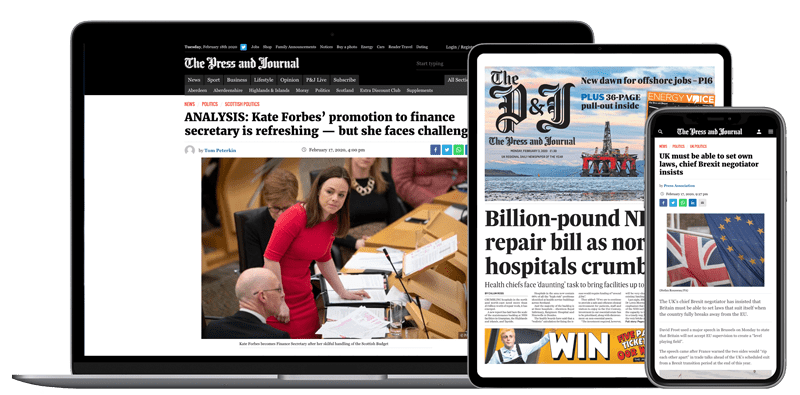 Help support quality local journalism … become a digital subscriber to The Press and Journal
For as little as £5.99 a month you can access all of our content, including Premium articles.
Subscribe