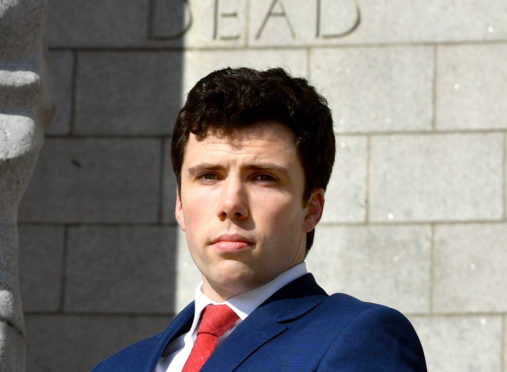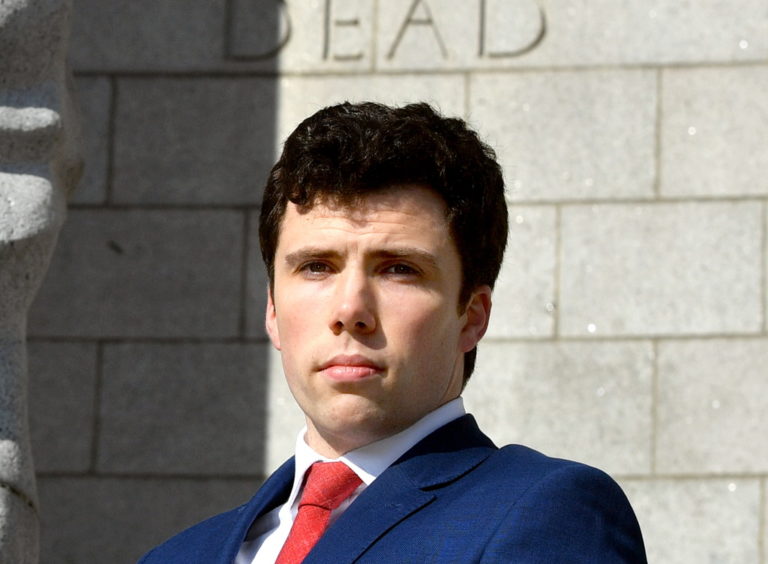 Aberdeen opposition council leaders have called on a Conservative election candidate embroiled in an antisemitism storm to resign from his high profile local authority role.
George Street and Harbour member Ryan Houghton has been suspended by national party bosses after comments he made online eight years ago resurfaced.
The Conservatives pulled their support from his campaign to become MP for Aberdeen North amid accusations on anti-Semitism and homophobia.
Due to election laws, he will remain the Tory candidate for the Westminster seat.
He has apologised for any hurt caused to the Jewish community but has insisted the comments were taken out of context.
Mr Houghton has also criticised those on the "hunt for scalps" and looking to "tear individuals down".
He added: "I will fully cooperate with the instigation by the party and look forward to clearing my name."
Following Mr Houghton's suspension there are now 11 councillors on Aberdeen City Council suspended by their national parties.
Nine Aberdeen Labour members remain suspended by their party for forming an administration with the Conservative group.
Conservative Alan Donnelly, meanwhile, is facing charges of sexual harassment in court.
But last night Conservative group leader Douglas Lumsden, who is also the council's co-leader and a candidate for Aberdeen South, said that, like Mr Donnelly, Mr Houghton would remain a member of the Tory group on the council while investigations take place.
Mr Houghton also holds the senior business manager role in the Tory, Aberdeen Labour and independent administration.
Mr Lumsden said: "We are still considering his position currently. There is a full council meeting on December 9, so it will be considered then.
"He is suspended from the party but remains in the group while the internal process takes place.
"Hopefully it will be quick and then we can look more closely at it."
But last night SNP group leader Stephen Flynn, another Aberdeen South candidate, said: "I've already spoken with folk across Aberdeen who find it utterly bizarre that comments that have been deemed "unacceptable" by the Tories, and have led to his suspension from the party, haven't led to councillor Houghton being suspended from the Tory Group by Douglas Lumsden.
"Due to the manner in which the council rules are written, only the administration have the power to remove him from his paid role as business manager before March 2020.
"It will seem inconceivable to many that Douglas Lumsden doesn't appear to want to take action sooner."
Liberal Democrat group leader Ian Yuill, yet another Aberdeen South candidate, added: "While the internal Conservative process is a matter for them, I find it shocking that he can be suspended from the party but remain a member of the Tory group on the council.
"Our view is that, going by the comments councillor Houghton appears to accept that he made, he is not fit to remain as business manager and must resign today.
"We call on the Conservatives and their Labour allies to sack him if he doesn't go willingly."
In a statement, Mr Houghton said that, at age 20, he had taken part in wide-ranging political discussions on an online forum.
He "strongly refuted" any accusations of antisemitic, homophobic or racist views and stressed his past involvement with the Holocaust Educational Trust.