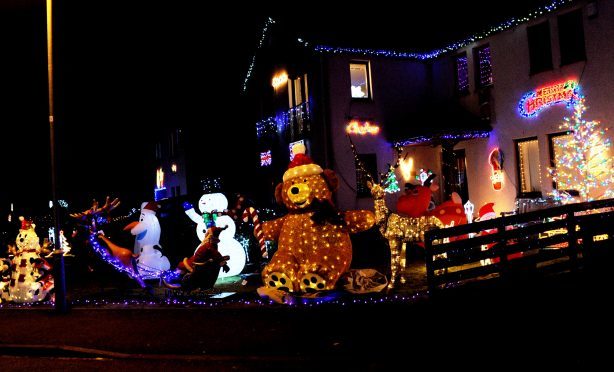 A north-east street will light up for charity for the last time this holiday season.
For the past eight years, residents of Malcolm's Way in Stonehaven have come together to create  a dazzling display of festive lights and decorations.
Every year the households bling up their homes with multi-coloured displays and invite donations from passersby.
Patricia Bruce, 42, has helped spearhead the event for the last few years following the death of her husband, Tom.
After moving to the town in 2009, Mr and Mrs Bruce started decorating their home with lights to raise money for the Dialysis Unit at Kincardine Hospital.
Each year since then, the neighbourhood has picked a group or charity to collect funds for, with a whopping £8,000 raised through last year's event.
This year's display will, however, be the last.
Mrs Bruce said: "Eight years ago life was different. Even five years ago, when my late husband Tom was still with us, life was different.
"Since then so much has changed, not only in my life but also those of our neighbours.
"People have moved out of the street, new people have come in, and in the meantime our event has grown bigger and bigger – and better.
"However, the hidden costs, such as the electricity, new pieces for the displays and the level of commitment and time involved has grown so much.
"I'm thinking about Christmas in September, when no one else is thinking about Christmas."
Mrs Bruce said that although she is sad the event is about to take its final curtain call, she is happy with what the community has managed to accomplish.
"It has definitely been an amazing journey and as a community I think we should be very proud of what we have achieved," she said.
"We have raised so much for all the charities and the support I have received is appreciated. I couldn't have done it on my own.
"Although I am the organiser, this has never been a one-person job, and the help of others is what has kept me going these last five years without my husband.
"The community spirit and friendship has been incredible throughout."
This year, the residents have nominated Stonehaven's three primary schools to benefit from the proceeds.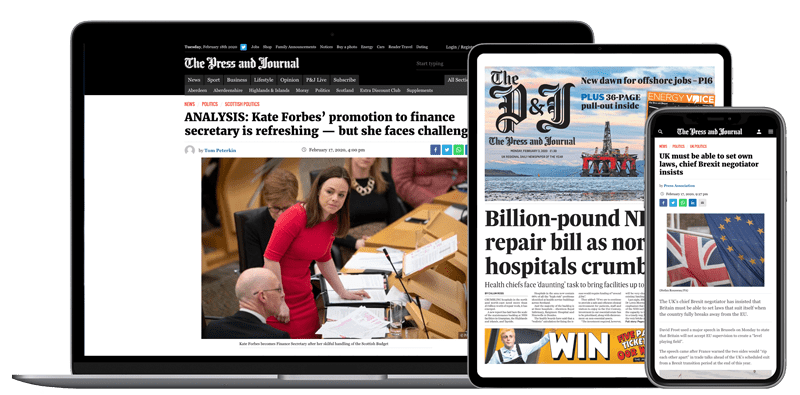 Help support quality local journalism … become a digital subscriber to The Press and Journal
For as little as £5.99 a month you can access all of our content, including Premium articles.
Subscribe