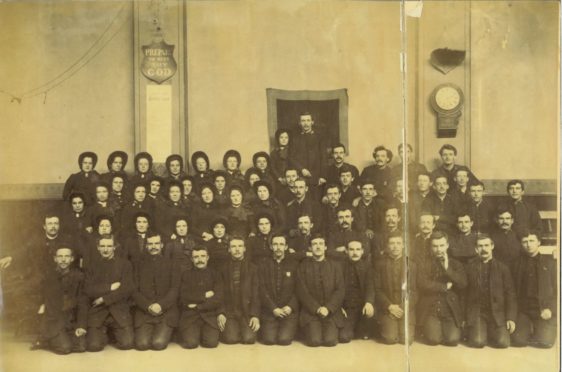 It is one of the Granite city's most iconic buildings, looking out over Union Street from the Castlegate.
Looking almost like a fairytale castle, the Citadel has been home to the Salvation Army for 140 years.
And next year the head of the international Christian organisation will visit the city on a special tour to pay homage to its long-standing presence.
General Brian Peddle, who leads the 1.5 million-strong church and charity across the world, and his wife Commissioner Rosalie will be the guests of honour at special events on Saturday, February 29 and Sunday March 1 to celebrate the milestone.
Mr Peddle said he was honoured to be part of the 140th celebrations in Aberdeen and added: "I'm looking forward to visiting and sharing in those anniversary celebrations.
"Our world and this city has changed considerably over those years, yet people are still people; so there is still a need for the Salvation Army to be sharing the transforming Gospel of Jesus Christ in practical and spoken ways.
"Whether it is providing food or shelter, a listening ear or help with job applications, working with children or the elderly, the Salvation Army is here to be a practical expression of Christian faith."
However, it was not always smooth sailing for the Salvation Army, which was set up at the height of the Victorian era during a time when drunkenness, debauchery and prostitution was rife on the city's streets.
Initially women were only recruited to the cause as they were deemed to be less likely to be attacked by angry members of the public.
Over the decades though, they have found a place in the hearts of Aberdonians providing much charity work with the city's dispossessed.
Major Denis Lomax, leader of The Salvation Army in northern Scotland, said the celebrations would give the charity the chance to thank the local community for its support over the years.
Lieutenant Helen Froud, who leads the Salvation Army's church in Aberdeen, added: "Our Citadel is now the oldest continuous Salvation Army church in Scotland and we are proud of our relationships within the Granite City. We look forward to celebrating our anniversary with the General and the people of Aberdeen."
The Salvation Army began holding meetings in Aberdeen in 1890 and has continued to operate through 140 years of varied activities.
Lord Provost Barney Crockett  said: "This is a truly iconic building in the city and I think it stands as a testament to the fantastic work the Salvation army have done in Aberdeen over many years."