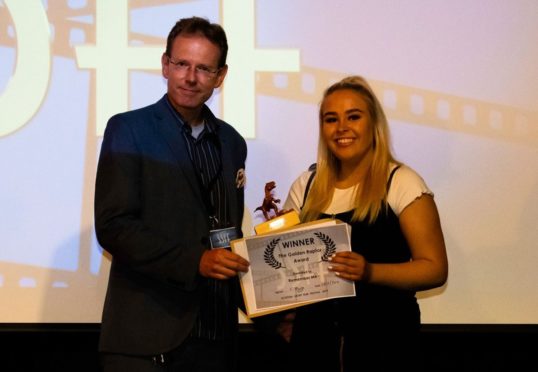 A young film-maker is celebrating the success of her creative efforts after winning two prestigious awards.
Katie Low, 20, created a 15-minute film called Remember Me, which was based on her grandmother, Ishbel Fox's battle with Alzheimer's.
The story centres around 55-year-old Anthony, portrayed by Roughnecks actor Alec Westwood, who slowly begins to lose his memory.
The film highlights the impact of the disease from two perspectives – those who have it and the people around them.
It was written, directed and produced by Ms Low.
After entering her creation in a number of film festivals, Ms Low walked away with the Raptor Golden Award at the Scottish Short Film Festival and the Audience Award for Excellence at the FANS Youth Film Festival in Edinburgh.
She said: "It was really overwhelming since I was up against big films.
"These were British Film Institute projects I was up against and I was really chuffed when we won.
"It just proves to me that my film was able to show both perspectives of the disease, the family and friends point of view and the inside of the head of the person living with it.
"It also showed I can teach people about Alzheimer's. It was a proud moment for me."
Speaking to the Press and Journal last night, Ms Low said the film was a labour of love and she knows her grandmother would be proud of her project.
Her reason for pursuing the project was to raise the profile on the "terrible illness where you start losing yourself".
The tagline for the film reads: "Let this film be our voice, let's educate the world and find a cure for Alzheimer's".
Ms Low, from Ellon, said the film has raised more than £500 for Alzheimer's Scotland and is still being entered into film festivals.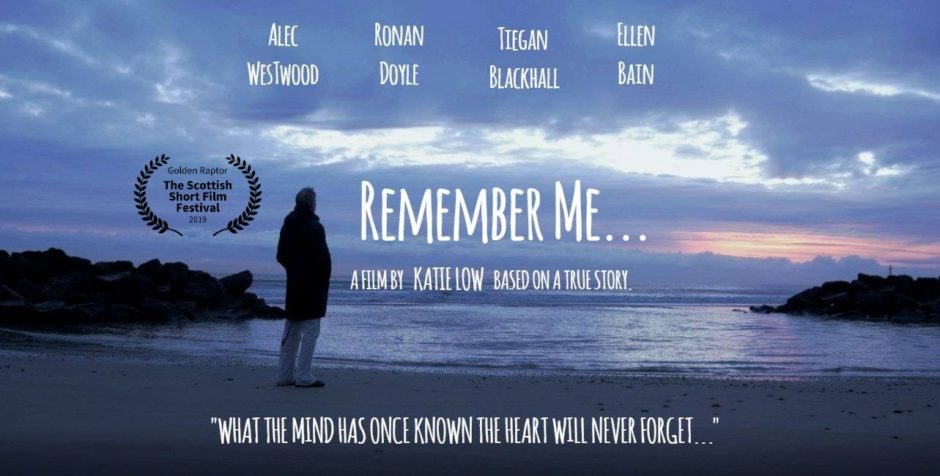 It was shot in Aberdeen with an entirely local cast and crew.
She is in her final year at Robert Gordon University where she has been studying media and received the chance to work on Redwood Massacre Annihilation.
The horror movie, which features Halloween star Danielle Harris, was shot in Aberdeenshire.
She added: "I've learned a lot more about making films in the past two years and I'm working on a documentary about female filmmakers in the industry.
"I'm really looking forward to seeing what else I can do."
The short film will be made available on the official Facebook page in the near future.