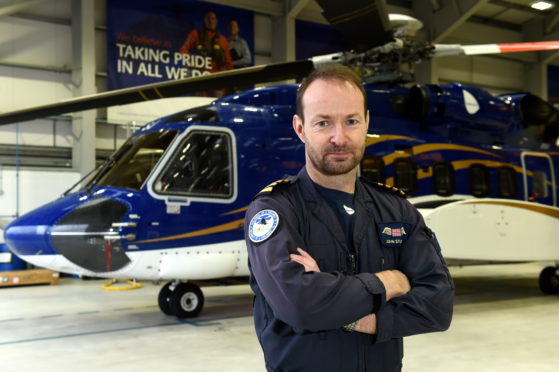 Aberdeenshire pilot John Stupart has been involved with Scotland's Charity Air Ambulance (SCAA) since the very beginning.
The hero aviator was one of the first to work for the cause when it launched its first aircraft out of Perth airport in 2013.
Having recently built a home with his family in rural Aberdeenshire, he is returning to SCAA as it doubles its life-saving capability – with Helimed 79 due to arrive in Aberdeen in March.
The charity's operation was new to everyone involved when it launched to assist the government's two air ambulances, based in Glasgow and Inverness, in May 2013.
This time around, Mr Stupart hopes his experience will prove useful when operations begin in the north-east.
The 49-year-old will be one of two full-time pilots working out of SCAA's base at Aberdeen airport, which is a hangar being overhauled next to Babcock's main terminal.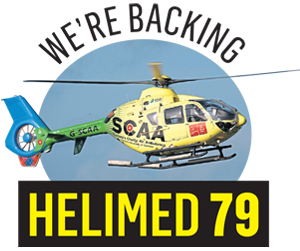 Along with six full-time paramedics, the team will answer calls all over Scotland and extend the reach of the emergency trauma workers at Aberdeen Royal Infirmary.
For the pilots, the biggest challenge – even for those coming from the military – is how quickly things are done in an air ambulance setting.
Mr Stupart said: "I started in 2013 at Perth for the initial launch and it got busy fairly quickly.
"The crew have to assist with navigation, radios, fuel planning –which was all brand new to them in Perth and it will be similar here.
"They will be fairly new to the aviation environment and it is quite a learning process.
"The difference in Perth was everyone was starting at the same time, but the pilots here should be able to help them through any challenges."
Along with his crew, Mr Stupart will be tasked with flying to some of the toughest landing sites in the country.
Mr Stupart faces the task of landing the EC 135 T2E helicopter, regardless of the conditions, in areas around the size of a tennis court – something the crew will "dynamically assess" from 500ft.
With several major roads through north-east and north, vehicle accidents are expected to occupy a large degree of the crew's time.
They are also expected to be regularly called to agricultural and industrial accidents, and aid remote casualties in getting to hospital more quickly.
And the region's busy ski resorts are a well-known destination for the crew throughout the winter months.
The pilot said the Cairngorms, to the west of Helimed 79's Aberdeen base, will prove difficult terrain to touch down on.
The crew can be called to assist the seriously injured anywhere in Scotland, so much of the pilots' work involves landing safely on previously unassessed sites.
The former Black Watch infantryman explained: "These sites which haven't been recced, and require ad hoc planning, are part and parcel of what we do.
"Where is the patient? What speciality hospital are we going to take them to? Have we got the fuel to do it? What's the weather like? The weather will change and topographies can be difficult – especially in rural areas and the hills.
"There are a lot more factors than county air ambulances in England, which cover a fairly small area.
"It's a challenging environment here as we have to cover the whole of Scotland."
Mr Stupart has spent the last few years taking oil and gas workers offshore and travelling the country to work at various air ambulance bases.
He added: "I enjoyed flying offshore, it was a good experience.
"But I enjoyed the variety of the air ambulance more and there is a greater sense of achievement in it for me.
"I'm pleased to be going back to SCAA. I work with very highly skilled paramedics.
"It's amazing what they do and it's humbling to see them, sometimes under great pressure, just being able to do their job.
"It's a great asset for the people of Scotland – and it only exists through people donating."
---
Scotland's Charity Air Ambulance has made a huge impact since 2013, saving lives and preventing suffering. 
That is why the P&J campaigned successfully for SCAA's second helicopter to be based in our region. 
The countdown is now on for the aircraft – call sign Helimed 79 – to start flying missions from Aberdeen Airport. 
But this is an emergency service that relies entirely on donations. 
Each call-out costs about £2,500 and SCAA needs P&J readers to help hit its £6million target and get things off to a successful start. 
So please do anything you can to raise those funds and show that We're Backing Helimed 79. 
---
Ways to donate to SCAA
Website: www.scaa.org.uk/donate
Text: Text 'SCAA' and the amount to 70085
Phone: 03001231111
Cheques: Made payable to 'SCAA' or 'Scotland's Charity Air Ambulance' and sent to: Scotland's Charity Air Ambulance (SCAA), The Control Tower, Perth Airport, Scone, PH2 6PL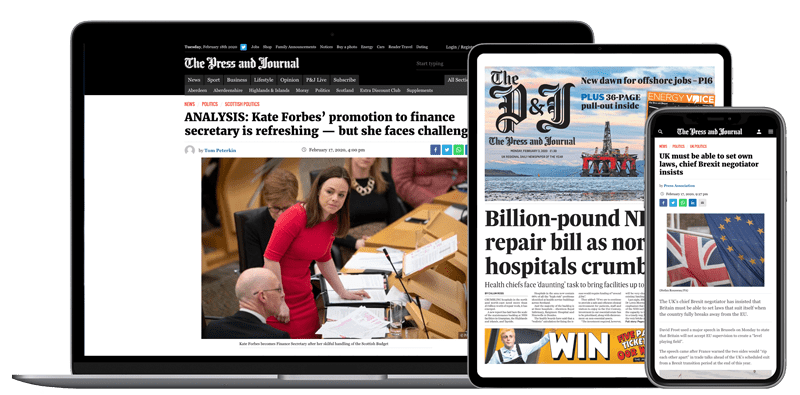 Help support quality local journalism … become a digital subscriber to The Press and Journal
For as little as £5.99 a month you can access all of our content, including Premium articles.
Subscribe