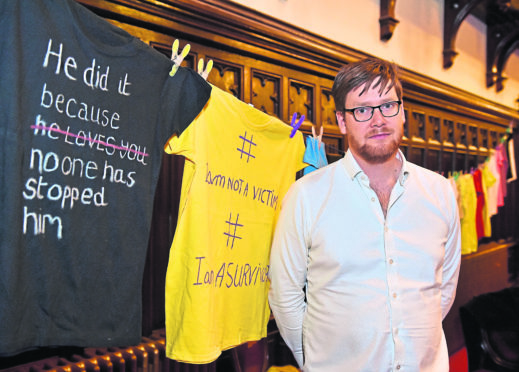 A man has returned to Aberdeen to highlight his family's experience of coercive control that ended with the murder of his mother and sister.
Author and activist Luke Hart gave a talk at the town house as part of the Aberdeen's Violence Against Women Partnership.
In 2016, Luke's father Lance shot and killed his estranged wife, Claire, and 19-year-old daughter, Charlotte, in a car park in Lincolnshire. He then committed suicide.
The tragedy happened just days after his sons, Luke and Ryan, managed to move the women into a secret hideaway.
Luke was working in Aberdeen at the time of the murder while his brother was working abroad in Holland.
The two brothers have since started CoCo Awareness, set up to raise awareness and challenge male violence against women.
Speaking in Aberdeen, Luke said the first time they understood their father's behaviour had been at the police station when he read a poster detailing coercive control in domestic abuse.
This type of domestic is not always characterised by physical abuse but by patterns of threats, humiliation and intimidation or other abuse.
He said: "We want to share out story so that other people can understand and feel empowered to challenge those coercive controlling behaviours.
"I feel like there's this movement, like people are starting to wake up – particularly younger people.
"I think we all need to be speaking about this much more. My brother and I do everything we can as two men."
Luke said his father had never been a violent man but did try to exert control on the family.
He recalled how his father would not allow his mother to have coffee with friends, describing how he would sit in the corner of the room and make it "awkward" until she cut ties with them – further isolating her.
He also said the control extended to the family's finances – with his father gambling away their money and savings while preventing his wife from working.
Luke added: "We always felt like we were on the limit of him being violent. We also found ourselves wanting him to become violent so we felt vindicated.
"The police investigation told us that our father had been researching online for men who had killed their families for months before.
"But despite the man our father was, none of us identified as victims of domestic abuse.
"We didn't realise our family was in any danger. We had always seen our father as incredible unpleasant, disrespectful and aggressive.
"But we never saw him as a physical threat.
"Our father once told us that our experiences at home were normal ups and downs. He said the alternative was to live on the street.
"And as children this is all we knew and we had nothing to compare it to."
Luke said he would like to see more men stepping up to the conversation and to highlight the dangers of coercive control.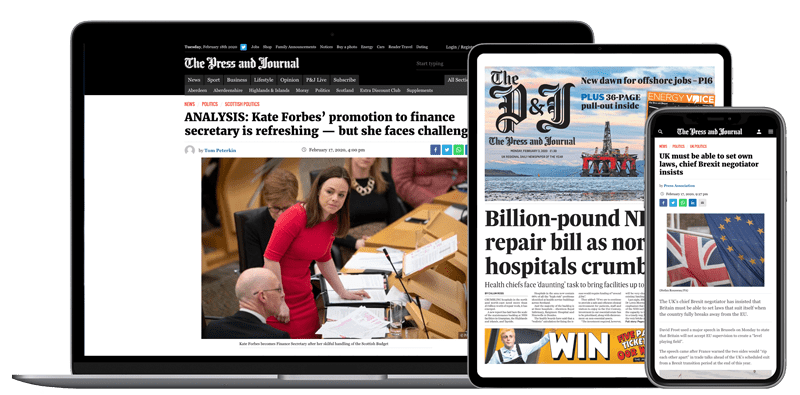 Help support quality local journalism … become a digital subscriber to The Press and Journal
For as little as £5.99 a month you can access all of our content, including Premium articles.
Subscribe