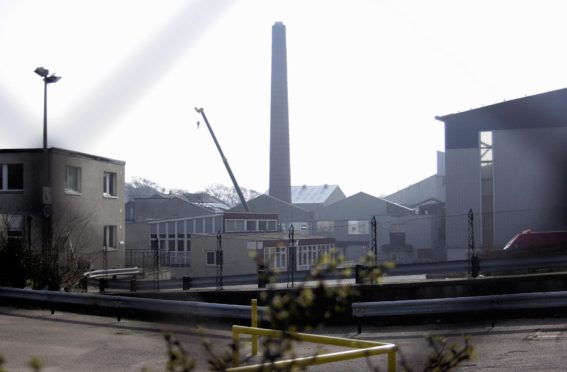 Few seats paint a better picture of the tumultuous previous decade of Scottish politics than Aberdeen North.
For nearly 100 years, the working-class communities along the banks of the Don turned out and elected a Labour MP for the area every single chance they got.
But the SNP surge in 2015, following of the back of the previous year's independence referendum, turned the staunchly red seat yellow- with Kirsty Blackman achieving an impressive 13,336 majority.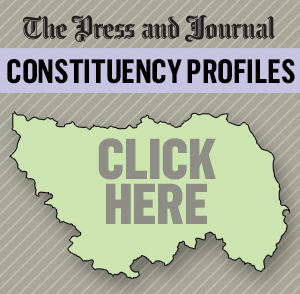 It is now one of the nationalists' safer seats in the country, although her majority was shaved to just 4,139 the next time of asking in 2017.
Aberdeen North contains some of not just the north-east's poorest communities but the whole of Scotland's, with entrenched challenges around education, health care and unemployment in many areas.
However, with Brexit and independence dominating the headlines, there is little room for local issues.
Click a constituency to read more
The previously invincible Labour party could slip behind the Tories in the seat as unionists put their vote behind the unambiguous Conservatives.
Labour sources have indicated the party is putting few resources into the north-east, preferring to concentrate on marginal fights with the SNP in the central belt.
It seems that a combination of the ongoing saga of the Labour nine suspended councillors has left Labour in Aberdeen crippled, with their campaigning efforts mostly led by students.
However, with Tory candidate and city councillor, Ryan Houghton currently suspended from the party, amid accusations of anti-semitism, the Conservatives are also not backing their candidate.
The Liberal Democrats have never been particularly strong in the seat, but will be hoping to increase their vote share with their anti-Brexit message.
Guy Ingerson of the Scottish Greens and Sebastian Leslie – the father of Game of Thrones actress Rose – are also both in the mix.
Ms Blackman said: "If re-elected, I will continue to do everything I can to be as accessible as possible and to help as many people as possible.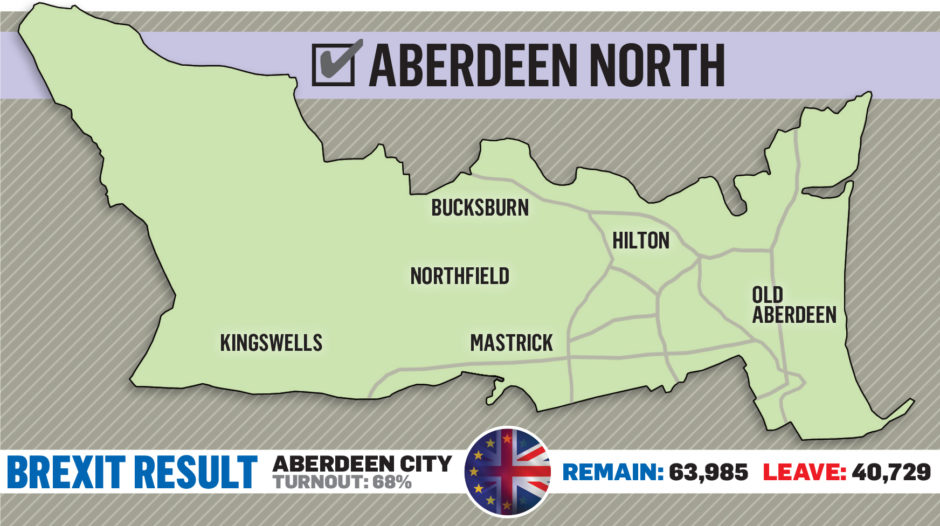 "I believe that Scotland's future should be in Scotland's hands, not Boris Johnson's.  At Westminster the SNP will oppose austerity, oppose Brexit and fight for a real living wage that people can actually live on."
Mr Houghton said: "The SNP have lost more than 9,000 votes last time and I'm confident the majority will reduce further.
"A great deal of SNP supporters, who voted to leave the EU, feel totally ignored by their party leadership."
Liberal Democrat candidate, and Aberdeenshire councillor, Isobel Davidson said: "Folk on the doors are pretty fed up with politics just now, though they are keen to talk about what is happening throughout the UK.
"I feel that there is interest in the Liberal Democrat message and hope to substantially increase my share of the vote."
Mr Ingerson said: "Aberdeen is still suffering hugely due to the oil price crash and Brexit could result in even more misery.
"This is the first time in history that a Scottish Green has stood in Aberdeen North. We know it's going to be tough but we expect to make a dent and to get our ideas heard."
Prediction: SNP Hold