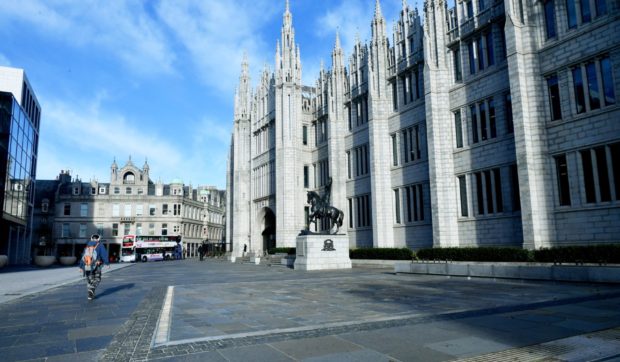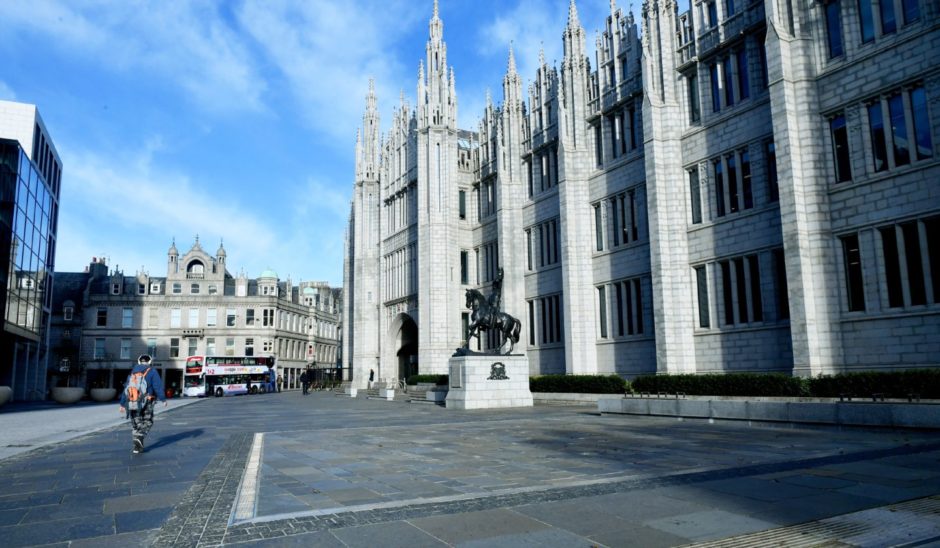 Cash-strapped Aberdeen City Council bosses must make tens of million in cuts next year, months after slashing more than £40 million from budgets.
New forecasts from city council officers, to be presented to next week's city growth committee meeting, say the council will have to trim nearly £38 million in spending – a cut of around 8%.
The updated figures have been prepared amidst a backdrop of political turmoil nationally.
A Scottish budget was due to be presented to Holyrood this month but has been put off due to the impending general election.
City council bosses have already introduced a radical shake-up of the local authority with an aim of saving £250 million over five years.
The ruling Conservative, Aberdeen Labour and independent administration have consistently blamed low Scottish Government grant funding for their predicament.
But opposition groups have questioned their spending priorities – pointing to numerous over budgeted projects.
The paper predicts deeper cuts to come – with a shortfall of £80 million predicted in 2021/22 should savings not be found next financial year.
Political parties will present their savings suggestions at a full budget meeting in February, but administration sources have indicated they will not sack staff to close the shortfall.
After negotiations earlier this year, heavy cuts were introduced to the likes of grass cutting, street-sweeping, lighting and roads maintenance.
They also cut funding for major organisations such as Visit Aberdeenshire and Sport Aberdeen and introduced a council tax rise.
Opposition SNP group leader Stephen Flynn warned that with the latest announcement the local authority could be jumping the gun without having full information to hand.
He said: "Without knowing a UK budget, or indeed a Scottish Budget, council co-leader Douglas Lumsden has bizarrely pressed ahead with producing an indicative council budget.
"Given that these figures are based entirely on assumptions it's hard to debate anything in much detail, but what is scarily certain is that Douglas Lumsden and his administration will be paying back almost £50 million in debt in the coming year."
Opposition Liberal Democrat group leader Ian Yuill said: "This is the reality of SNP and Scottish Government austerity hitting the north-east.
"It is time that the SNP looked properly at the region and gave the councils here the funding that they deserve."
But Mr Lumsden said: "This shows the complete naivety of councillor Flynn as officers prepared this report, not the administration."
He added: "We are almost used to it at this stage.
"The continued cuts from the Scottish Government mean we will have to look closely at services across the board to see where savings can be made."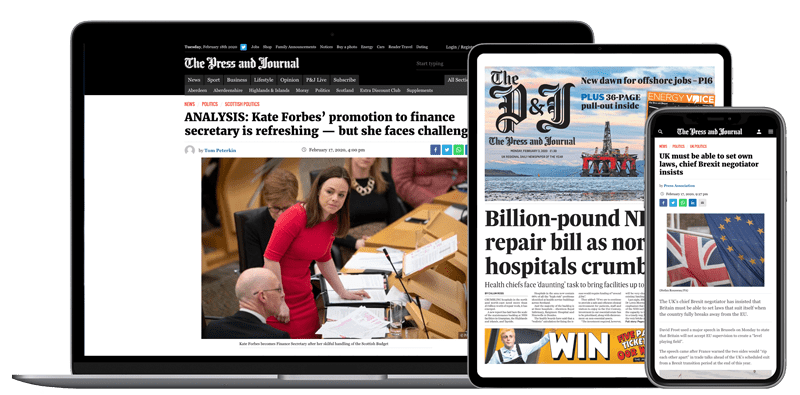 Help support quality local journalism … become a digital subscriber to The Press and Journal
For as little as £5.99 a month you can access all of our content, including Premium articles.
Subscribe