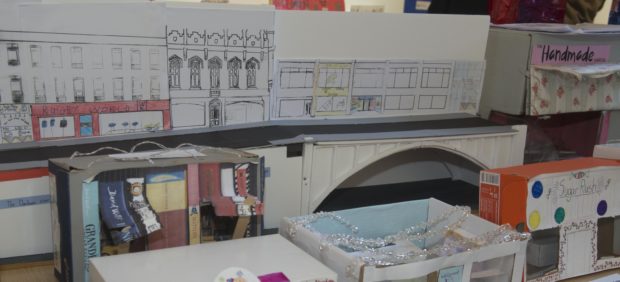 An engagement project hosted by Aberdeen City Council invited nearly 400 youngsters to share their vision for Union Street.
Their efforts in the  Union Street Conservation Area Regeneration Scheme (CARS) Shopfront Design Project was a joint winner in the "People" category at the Scottish Government's Scottish Awards for Quality in Planning.
Pupils' ideas ranged from a pet shop with a dog assault course to a retailer specialising in space toys to a shop where people could create sweets with any flavour, including Brussels Sprouts.
Youngsters were guided by experts from The Scott Sutherland School of Architecture and Built Environment at Robert Gordon University and from the Aberdeen Society of Architects.
Cultural spokesperson Councillor Marie Boulton said: "Aberdeen is a place where children's voices are heard – whether that's shaping public services or developing and managing the built environment.
"When it comes to transforming Aberdeen, we can all learn from each other."