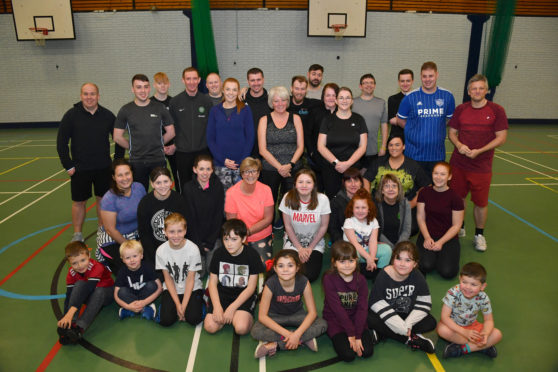 A north-east fitness group is hoping to win a £40,000 minibus which could enable it to take its members out of the Blue Toon.
Community groups across the north and north-east are once again competing to secure the coveted 17-seater bus.
For the fifth year in a row, The Press and Journal has teamed up with energy firm CNOOC International to give away the bus.
With tokens appearing in the paper, people must rally as much support as they can from their community to collect them.
Shape Up Peterhead, a non-profit organisation which aims to make fitness fund for everyone, has registered its interest.
It runs FitClub, a weekly family-oriented fitness session, and Auntie Pops' picnic, an affordable day excursion that brings families out of the town.
Member Paul Taylor, 45, said: "Right now, we don't have any type of transportation.
"If we win this, this would really change how the group works – and it would really be a benefit for the entire community.
"We have wanted to go out to events, just to give people the chance to get out of the town. It would also be great for the kids, to get out and get some fresh air at different country parks."
Mr Taylor said the group is already appealing to the area to help them win.
He added: "We've already asked everyone at the FitClub, everyone I know and parents of the kids who take part in the picnics to start collecting."
Last year, hundreds of organisations – including guides, bowling, golf, church, school and dance groups – took part, with Orkney Gymnastics Club finally driving away with the prize.
The group collected 14,000 tokens to boost their chance of success – enlisting an army of mums, dads, grannies, friends and even neighbouring islands.
To win the bus, the group must collect as many tokens as it can and submit them to The P&J, and is calling for the local community to help.
Every entry form must have 50 tokens attached, and groups can enter as many times as they like.
Tokens will be printed in the P&J until February 1, so groups are being urged to act fast.
All tokens must be in by the closing date of February 10.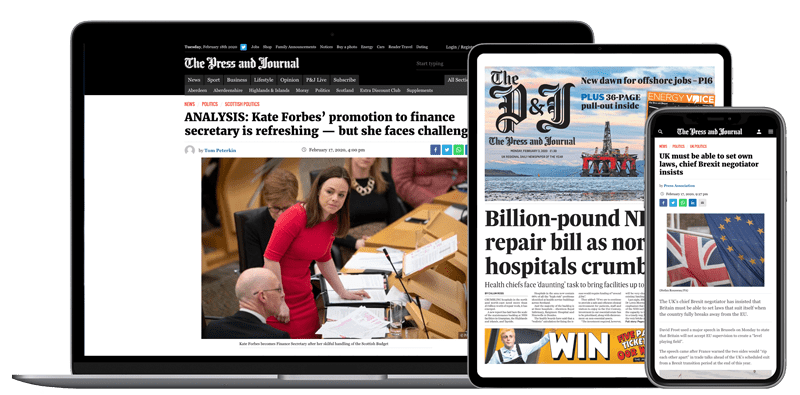 Help support quality local journalism … become a digital subscriber to The Press and Journal
For as little as £5.99 a month you can access all of our content, including Premium articles.
Subscribe