Shocked residents have hit out after Aberdeen's nativity scene fell victim to an "appalling" attack just hours after the blessing ceremony.
The baby Jesus was smashed in half and his face stolen, while two wise men and a donkey were also damaged at the city's St Nicholas Kirk.
The display only opened on Monday evening after being blessed in a ceremony attended by city primary school pupils and community leaders.
Aberdeen City Council described the attack as "a disgusting act of vandalism" while police said they are investigating.
Members of Aberdeen Churches Together, Lord Provost Barney Crockett and Depute Provost Jennifer Stewart were joined by pupils from schools including Ferryhill Primary, Hanover Street Primary, Holy Family RC Primary, Robert Gordon's College Junior School and Seaton Primary School for the service at St Nicholas Kirkyard.
Mrs Stewart said: "I'm just absolutely appalled that anybody would want to commit such a violation of a blessed nativity.
"I don't understand the mindset in that at all.
"It's a huge disappointment and it's very upsetting when the council has done something good to bring communities together.
"We are living in such a divisive time and I find it hard that people can't just see that this is something that is meant to reach out to people and spread love and light and hope.
"My faith says that I should forgive.
"God may forgive, but I find it very hard to forgive someone for doing such a mindless act."
Residents swiftly took to social media to register their "disgust" at the actions of "mindless idiots".
One said: "I hope they get the people who did this and lock them up for Christmas or make them go out on Christmas day and help the people who volunteer from the different organisations."
Another added: "It's not even safe for one night – no respect. I seriously wonder what makes people do things like that."
Aberdeen City Council issued a strongly-worded statement condemning the actions of those responsible.
A spokesman said: "We were appalled to discover the vandalism that has occurred at the nativity scene in St Nicholas Kirkyard.
"The scene was blessed only yesterday and is a hugely popular and important part of the city's Christmas celebrations.
"Police are now investigating this disgusting act of destruction and we will help them in every way possible".
A police spokeswoman said: "The incident was reported to us at 8.50am and inquiries are ongoing."
The church was previously broken into in September, when thieves stole money and caused hundreds of pounds worth of damage.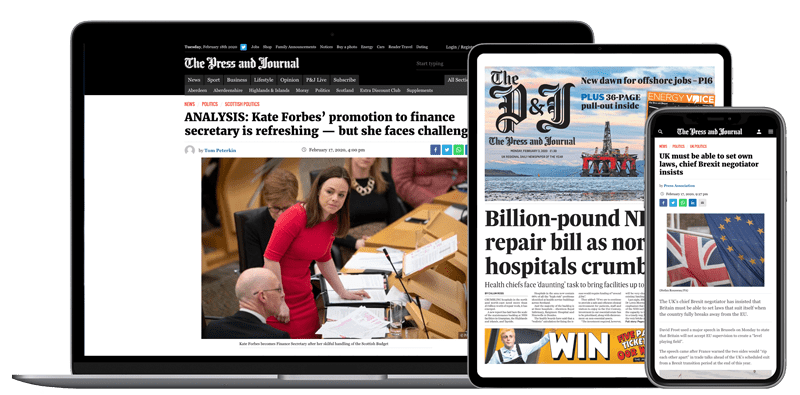 Help support quality local journalism … become a digital subscriber to The Press and Journal
For as little as £5.99 a month you can access all of our content, including Premium articles.
Subscribe