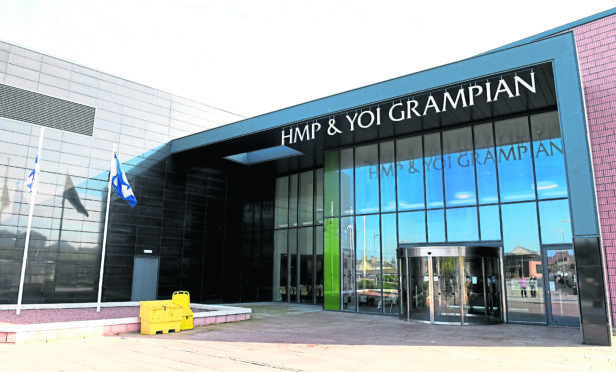 Inmates in north and north-east jails have been reading about Britain's biggest armed robberies and Mexican drug lord El Chapo.
Library interests of the criminals inside Peterhead's HMP Grampian and HMP Inverness have been revealed under freedom of information.
The most checked out titles in the last year by prisoners from HMP Inverness included Chemistry for Dummies, former soldier Ant Middleston's autobiography First Man In and British Special Forces story Zero Six Bravo.
Other books loaned included Irvine Welsh's Trainspotting sequel Porno, Marvel-founder Stan Lee's The definitive X-Men and Mike Bowden's detailed account of taking down Colombian drug lord Pablo Escobar in Killing Pablo: The Hunt for the World's Greatest Outlaw.
They also looked at a guide to being a good father while in prison, entitled Daddy's Working Away.
It emerged HMP Grampian's most checked-out book was the Collins Concise Thesaurus.
The released list also includes books that are on back order for inmates, such as Vampires Like It Hot by Lynsay Sands, A Classic Treasury: Five of Dr. Seuss' Best-loved Tales in One Book and Hitler's Lies: An Answer to Hitler's Mein Kampf.
A spokeswoman for the Scottish Prison Service said: "The SPS actively encourages those in our care to engage in activities that develop reading and literacy skills and welcome any interest shown by offenders in accessing library services.
"Our library provisions are as varied as libraries in the wider community, reflecting a wide range of interests among those in our care."
Among other titles, both prisons saw many requesting books on the practice of Judaism, such as Kabbalah: an introduction to the esoteric heart of Jewish mysticism, Homo deus: a brief history of tomorrow and Kabbalah for Dummies.
It has previously been claimed that inmates within the jail have converted to the religion because followers are served better meals than secular cons.
However, earlier this year it was revealed spending on prison food had declined due to a more rigorous registration process.
It was also said kosher meals were costlier and, with the new screening, there are now fewer kosher inmates.
MSP Lewis Macdonald said: "There's nothing like a good read and prisoners like everybody else should have access to a wide range of books that entertain, educate and inform.
"Improved literacy skills can also give more opportunities for life after prison and support rehabilitation."
HMP Grampian most loaned books:
Britain's biggest armed robberies by Terry Smith – 11
Born to fight by Mark Hunt and Ben Mckelvey – 12
Collins Concise Thesaurus – 37
Collins essential English thesaurus: plus word power supplement – 13
Concise Oxford English dictionary – 18
Criminal masterminds: evil geniuses of the underworld  by Charlotte Greig – 14
Draw comics and graphic novels Steve Beaumont – 12
Hunting El Chapo: taking down the world's most wanted drug lord by Andrew Hogan and Douglas Century – 13
Living heraldry: the ancient art and its modern applications by Stephen Slater – 12
Notorious: the life and fights of Conor McGregor by Jack Slack –  10
The Chambers thesaurus by Martin H. Manser – 16
The illustrated encyclopedia of signs and symbols: identification and analysis of the visual vocabulary that formulates our thoughts and dictates our reactions to the world around us by Mark O'Connell, and Raje Airey –           10
The Times atlas of the 20th century by Richard Overy – 10
Who owns the world: the hidden facts behind landownership by Kevin Cahill – 14
World history atlas by Jeremy Black – 30
HMP Inverness most loaned books:
Chemistry for Dummies by John Moore – 5
First Man In: Leading From the Front by Anthony Middleton – 5
Zero Six Bravo by Damien Lewis – 5
No gym? No problem: The DIY fitness bible – 4
Weight Training For Men: A Beginner's Guide – 4
Heist: The Inside Story of Scotland's Most Notorious Raids by Paul Smith – 4