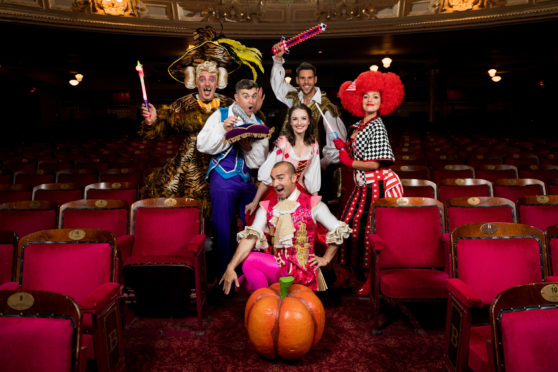 With some stunning illusions and magnificent costumes, Cinderella is whisking Aberdeen audiences off to the ball once more.
The star-studded cast performing at His Majesty's Theatre put on a spectacular show.
Unfortunately, there was a delay to starting the performance due to "a gremlin in the sound system" but once it got going it was an absolute glitter-bomb of excitement.
Dancer and choreographer Louie Spence could be the new definition of "over the top" with his portrayal of the prince's right hand man Dandini.
Strutting his stuff in his shiny ensemble in a hilarious dance-off, he had the crowd in stitches – even more so when it came to his tongue twisters.
The fairy tale about the meeting of Cinderella, played by Rachel Flynn, and Prince Charming, played by Paul Luebeke, took the audience on a journey of panto yells.
Her best friend Buttons, played by River City's Paul-James Corrigan, bounced perfectly off the funny Baroness Heifer McHardup – played by Aberdeen regular Alan McHugh.
But the star of the show was Aberdeen-born Call the Midwife star Laura Main – what a beautiful voice.
Her performance and that of the excellent backing dancers – young and old – made the magic of the show come alive.
The Cinderella panto will be at His Majesty's Theatre until January 5, 2020.