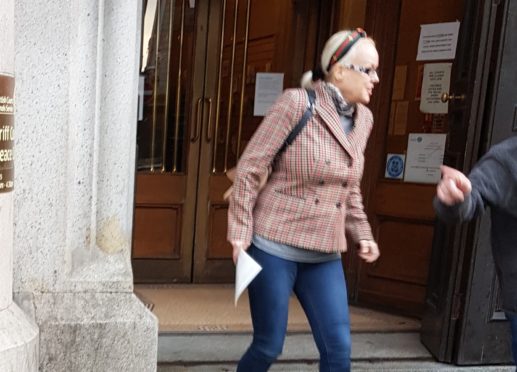 A woman who argued she was "never, ever" a racist has appeared in court after launching an anti-Gypsy/ Traveller tirade in an Aberdeen laundrette.
Lisa Bruschini visited Northfield Place Laundrette on March 9 to do some washing while staying in a nearby hotel.
But after seeing all the machines in use by one woman, the 51-year-old began demanding she be given access.
She hurled abuse to the woman, making reference to her being a Gypsy/Traveller.
Bruschini appeared at Aberdeen Sheriff Court for sentencing yesterday, having previously pleaded guilty to shouting, swearing and uttering offensive remarks in a racially aggravated manner.
Fiscal depute Anne MacDonald told the court: "She referred to her as a Gyspy, saying 'I want one of the machines now, take your clothes out' – interspersed with swear words – and 'You Travellers come over here and take over our country and take over our washing machines'.
"The accused went out and said she would be coming back with her husband, who is a police officer."
After being arrested, Bruschini told police officers: "I'm not a racist – never, ever."
Solicitor Debbie Ginniver said: "She accepts she made a number of comments which were inappropriate.
"She got frustrated and, in the heat of the moment, made some comments."
Bruschini, of Hoyte Drive in Derby, was fined £280 by Sheriff Ian Wallace.